The Mother-Daughter Book Club by Heather Vogel Frederick – Book Review
Category:
Books and Music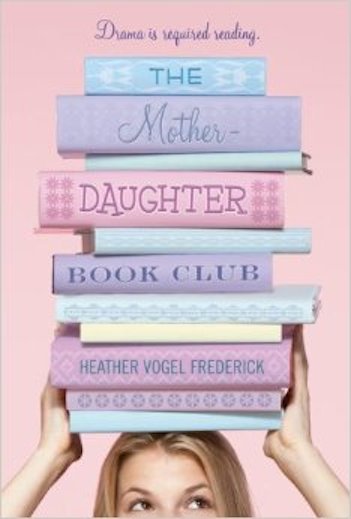 The Mother-Daughter Book Club, a cute book by Heather Vogel Fredrick, is a wonderful story. Four girls, all from different backgrounds are about to be forced into a mother daughter book club that will change them all.
Emma is a book nerd to the max who never has the cutest clothes, Jess is the school's resident brainiac and farm girl whoa has never reconciled herself with her mother's jaunt in Hollywood, Megan and the rest of the mall obsessed popular girls gossip incessantly, and Cassidy would rather play some hockey and forget about the move and her dad's death all together.
But when their moms all meet at yoga and decide that making their daughters read Little Women is a great idea, the girls have no choice but to go along with it. The four of them become unlikely friends and stick up for each other in the face of mean girls, hot boys, and a fiasco of a first dance.
This book is a perfect read for mothers and daughters to bond over. The moms identify with the well-meaning parents and the girls identify with one of the four main characters in great ways. The characters are all believable, and the escapades they involve themselves in are tragically funny.
If you love it, never fear because there is an entire series behind this first book, continuing with Much Ado About Anne, Dear Pen Pal, Pies and Prejudice, Home for the Holidays and the newest release, Wish You Were Eyre. The girls grow up with the characters as each book highlights a new year of school, a new sense of camaraderie, and a new book-based heroine for them all to emulate.
About the Author
Becka Olsen is a 15-year old student and a book lover to the max. She loves Regency Romances and anything by J.K. Rowling, Rick Riordan and Brandon Mull as well as Jane Austen, Shakespeare, and other classic authors. Becka brings a unique perception for our young adult readers as well as parents looking to find a book for their children.