'The Meddler' – Movie Review
Category:
Movies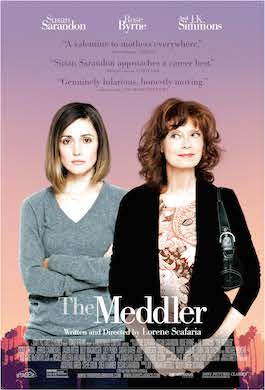 Susan Sarandon is enjoyable to watch as Marnie, a widow who can't stop getting involved in other people's lives. Most of the people love her advice and help. It's her daughter Lori (Rose Byrne) who feels she is meddling too much and hovering over her since she moved from the East coast to Los Angeles to be with her. The Meddler is a fun film that takes audiences on an exploration of one woman's struggle to move on with her life.
Marnie is getting used to her new life in Los Angeles. She spends a lot of time at The Grove, and outdoor mall. There she meets Freddy (Jerrod Carmichael), who works at the Apple store. Freddy is kind with a lot of patience, and helps Marnie with her new iPhone and iPad. Marnie enjoys the new tech world and uses her phone to constantly call her daughter.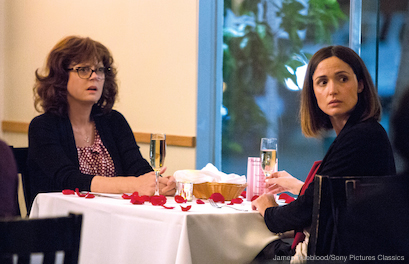 Lori is struggling after an emotional breakup with her boyfriend Jacob (Jason Ritter). She can't seem to move on with her life and wallows in the past. Lori can't see that Marnie is trying to help her. All she sees is that Marnie won't leave her alone.
When Lori goes to NYC for a few weeks to film a pilot, Marnie is left in Los Angeles without anyone to look out for. But that doesn't last long. She takes Freddy under her wing and becomes his best friend. She also becomes a surrogate mother to Lori's circle of friends. Having been left a lot of money from her late husband, Marnie is not shy about buying things for them. She buys iPads and even foots the tab for one of their weddings. How's that for generosity? She enjoys making everyone happy and having them cherish her, something she wants that from her own daughter.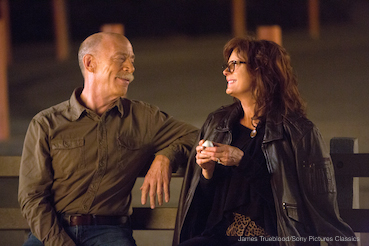 Marnie manages to find herself in a variety of situations, some of which are laugh-out-loud funny. For instance, she inadvertently walks onto a location shoot and unwittingly becomes an extra on set. It's there she meets a guard who was a former police officer. Zipper (J.K. Simmons) is attracted to her. Later they run into each other at The Grove. Their friendship grows but Marnie cannot let herself fall for a man. She is not ready to move on with her life. Simmons is really delightful in this role.
This is a fun, whimsical, and often-emotional story about love, friendship, and the desire to be needed. Marnie and Lori both need to let go of the past. Interestingly, they are only able to do so once they reestablish their strong mother/daughter relationship. The story is in part based on the life of director Lorene Scafaria.
The Meddler is not only a cute and enjoyable movie, it's also a great mother/daughter story. It's rated PG-13 for brief drug content. The movie opens April 22, 2016.
About the Author
Francine Brokaw has been covering all aspects of the entertainment industry for 20 years. She also writes about products and travel. She has been published in national and international newspapers and magazines as well as Internet websites. She has written her own book, Beyond the Red Carpet The World of Entertainment Journalists, from Sourced Media Books.
Follow her on Twitter