The Main Street Electrical Parade is back at Disneyland for a limited time
Category:
Activities, Performances, & Events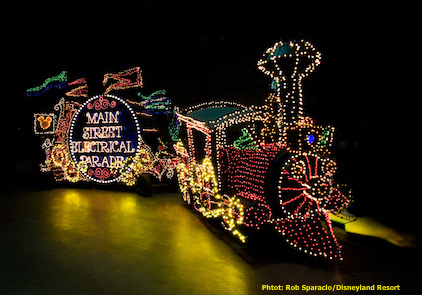 It's back! The Disneyland Main Street Electrical Parade has returned to Disneyland for a limited time. Until June 18, 2017, visitors to the park in Southern California can enjoy the sights and sounds of this beloved parade.

The unmistakable "Baroque Hoedown" synthesizer adds the enjoyable soundtrack to the colorful lights of this memorable parade, featuring Elliott, the smoke-breathing dragon from Pete's Dragon. Elliott weighs more than 5,600 pounds, stands 16 feet tall, over 10 feet wide, and 38 feet long. He is a treasured part of the parade.
So, what's involved in this magnificent display of lights and sound? There are 7 films represented in the parade (Alice in Wonderland, Cinderella, Peter Pan, Snow White and the Seven Dwarfs, Pinocchio, and of course Pete's Dragon), with 27 Disney characters performing alongside and on the 22 floats, with 600,000 lights twinkling to bring fun and even more fantasy to the park.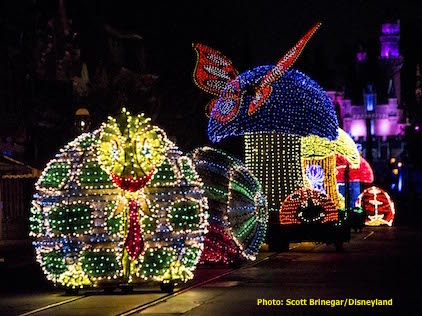 This delightful event first appeared on June 17, 1972 with about 75 million guests viewing the spectacular parade in its original run. The new parade ends with a red, white, and blue patriotic float "To Honor America."
The Main Street Electrical Parade is my personal all-time favorite parade. It's whimsical, entertaining, colorful, and full of great music. Granted, in the winter it is chilly at night in Disneyland, so make sure you take a jacket if you visit the park during the winter months. But whether it's cold or hot outside, the Main Street Electrical Parade is not to be missed. It definitely puts a smile on viewers' faces and touches a sweet spot in their hearts. It is truly an enjoyable event to see…again and again. I love it!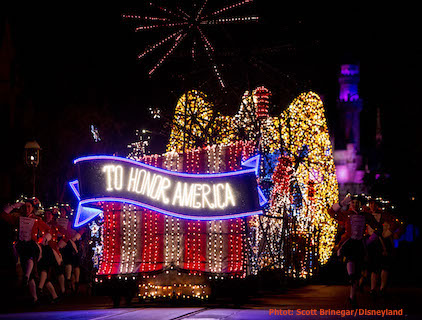 About the Author
Francine Brokaw has been covering all aspects of the entertainment industry for over 20 years. She also writes about products and travel. She has been published in national and international newspapers and magazines as well as Internet websites. She has written her own book, Beyond the Red Carpet The World of Entertainment Journalists, from Sourced Media Books.
Follow her on Twitter