The Last Unicorn Blu-ray GIVEAWAY
Category:
Giveaways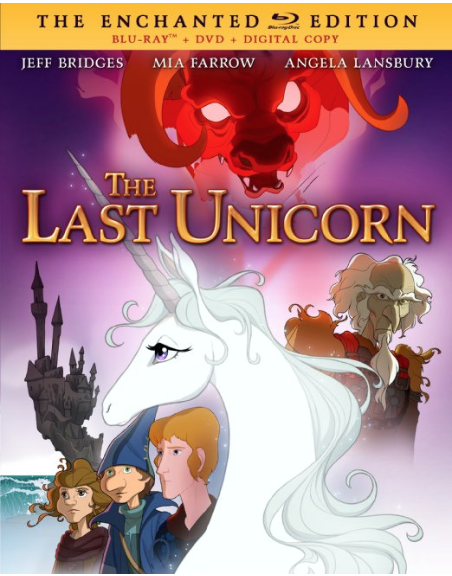 One of the most beloved fantasy films of all-time, The Last Unicorn has enraptured generations of fans with its poetic tale of a brave unicorn's journey through a mystic land seeking others of her kind.
Upon hearing that she may be the very last of her kind on Earth, a Unicorn goes in search of others like her. Her quest won't be easy, as it leads her straight to the evil King Haggard and his infamous Red Bull! And the journey is made even more complicated when, to protect her from the envious wrath of Haggard, a spell is cast to turn the Unicorn into the Lady Amalthea, a young, beautiful, human woman. But with this new body comes new thoughts and feelings, such as love for Haggard's son, Prince Lir. Will the Unicorn get lost inside this new body? Will she meet the fate of the other Unicorns? Or will she be able to defeat Haggard and his Red Bull with the aid of her friends, Schmendrick the bumbling magician and Molly Grue?
The Last Unicorn: Enchanted Edition Bonus Features
Audio commentary with Peter S. Beagle, Michael Chase Walker, Connor Cochran, Terri Kempton and Travis Ashmore
True Magic: The Story Of The Last Unicorn featurette
"Highlights from The Last Unicorn Worldwide Screening Tour with Peter S. Beagle"
Animated storyboards
Original theatrical trailer
To be eligible to win a Blu-ray copy of The Last Unicorn, email us at [email protected] with "Last Unicorn Giveaway" in the title. Please supply your name, address, phone number and email address (so we can let you know if you are a winner).
The deadline for this giveaway is June 4, 2015.