The Kneebouncers Show August 11
Category:
Sneak Peeks & Trailers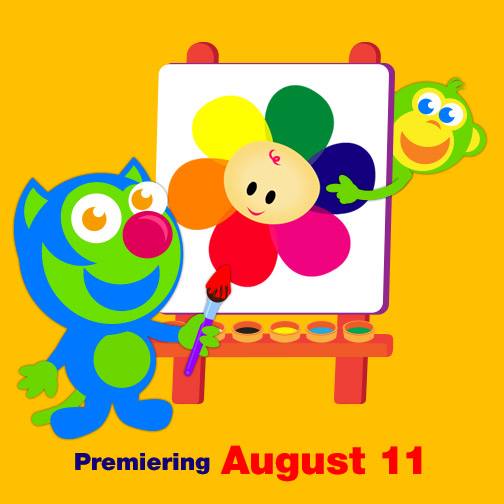 In an effort to break down language and age barriers, The KneeBouncers Show, which encourages little ones to "play with purpose," teaches without dialogue but instead with shapes, colors and music by classically trained, world-class pianist Robert Hitz.
The KneeBouncers Show is the first series to air on BabyFirst based off of the success of an app.
Launching on BabyFirst TV on Monday, August 11, the show features the beloved KneeBouncers characters – SlyCat, Freddy, FooFoo, Caesar, Horatio and Sammy – in friendly fun for everyone.