The Jack Lemmon Showcase – Volumes 1 and 2
Category:
Blu-ray's and DVD's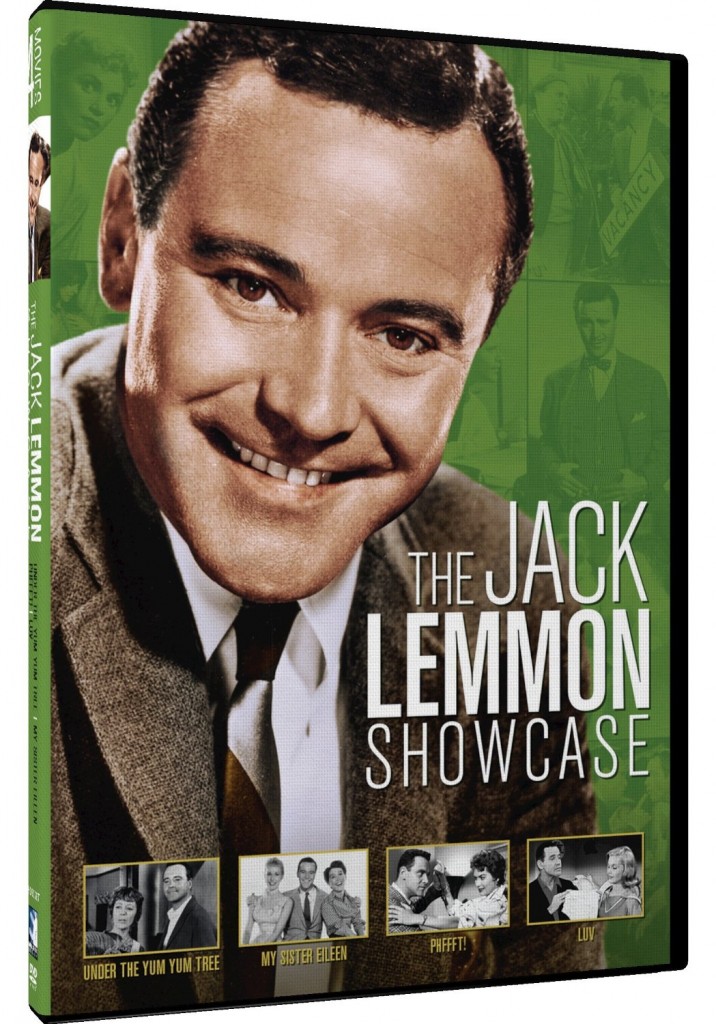 Two new collections of Jack Lemmon films are now available for home viewing. Each box contains four movies starring the incomparable Jack Lemmon.
In one collection, four classic films combine for a lot of viewing pleasure. Operation Mad Ball (1957), Good Neighbor Sam (1964), The Notorious Landlady (1962), and Three For the Show (1955) each portray the wonderful acting talent of Jack Lemmon. With costars Betty Grable, Marge & Gower Champion, Kim Novak, Fred Astaire, Romy Schneider, Dorothy Provine, Ernie Kovacs, and Kathryn Grant, these movies are filled with fun and great stories.
Whether Lemmon is playing a GI who was presumed dead then turns up after his wife has remarried, a nice family man who is drafted into helping his wife's girlfriend inherit her grandfather's estate, an Army private scheming to win the heart of an army nurse, or a man who falls in love with his landlady who might be a murderer, his performances are filled with delight and charm.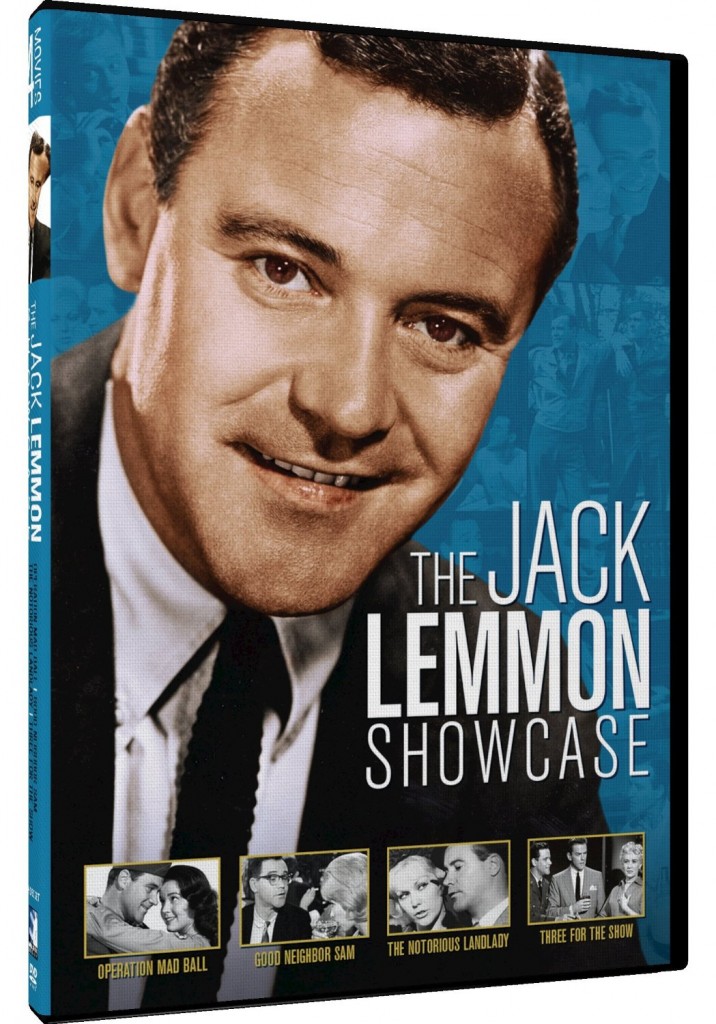 The second collection is bursting with more versatility from this amazing actor who was equally talented in comedy and drama. Under the Yum Yum Tree (1963), My Sister Eileen (1955), Phfft! (1954), and Luv (1967) show off Lemmon's great comical genius.
In this collection Lemmon plays a suicidal man who falls for his friend's wife, a womanizing landlord trying to seduce a tenant away from her fiancé, a divorced man trying to figure out his life with a lot of humor, and a publisher being conned and pursued by a young woman.
Lemmon's costars in this collection include Carol Linley, Dean Jones, Betty Garrett, Janet Leigh, Judy Holliday, Jack Carson, Peter Falk, and Elaine May.
If you are a fan of Jack Lemmon or just a fan of great movies, these collections are worth watching. The Jack Lemmon Showcase collections of films each include four memorable movies. They are not rated, so use your own judgment when showing them to youngsters. Jack Lemmon's legacy is one of true talent. This man could do it all, and do it all to perfection, as exemplified in these two collections.
About the Author
Francine Brokaw has been covering all aspects of the entertainment business for 20 years. She also writes about technology and has been a travel writer for the past 12 years. She has been published in national and international newspapers and magazines as well as internet websites. She has written her own book, Beyond the Red Carpet The World of Entertainment Journalists, from Sourced Media Books.
Follow her on Twitter
Like her on Facebook