The Goon Holler Guidebook by Parker Jacobs
Category:
Books and Music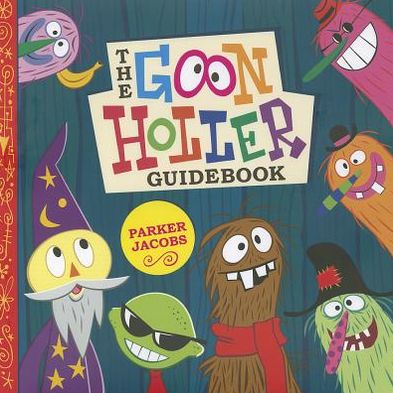 This book provides hours of entertainment for kids. Not only are there things to read but there are also plenty of things to do. And even adults will enjoy them along with their children.
The book is from the creators of Nick Jr.'s very popular Yo Gabba Gabba show and the Hub's entertaining The Aquabats! Super Show! Geared for ages 4-8, The Goon Holler Guidebook is meant to stimulate young minds while amusing them with fun, memorable characters and stories.
Kids can explore the magical land of Goon Holler with a Yeti named Tooba. Among the other characters, of which there are plenty, are Uncle Theodore Wiznat, a wizard of course, Dosie Doe, the train engineer, and Vert Vert, an evil alien. Individually these guys are fun, but put them together and they are a zany mixture of entertaining personalities.
Goon Holler is a delightful, fun-filled journey to a magical place with whacky characters and plenty of things to do and learn. Forget "Rock, Paper, Scissors." The Goon Holler version is much more fun. It's a new twist on an old favorite.
Families will enjoy exploring together the magical world of Goon Holler with this fully illustrated book. With recipes (Marshmallow Goon Pie, Lyman Cucumber Punch, and several more), games, stories, jokes, comic strips, songs, and a lot of other things to discover and learn, The Goon Holler Guidebook will be a treasured book by both youngsters and their parents. And let's not forget baby-sitters! This is something I would have appreciated in my baby-sitting days.
The Goon Holler Guidebook retails for $12.99 from Sourced Media Books and is available at www.goohnollerbook.com and www.sourcedmediabooks.com. This is a children's book and makes a great gift. Keep it in mind the next time you need a last minute party gift. It's sure to delight young readers.
About the Author
Francine Brokaw has been covering all aspects of the entertainment business for 20 years. She also writes about technology and has been a travel writer for the past 12 years. She has been published in national and international newspapers and magazines as well as internet websites. She has written her own book, Beyond the Red Carpet The World of Entertainment Journalists, from Sourced Media Books.
Follow her on Twitter
Like her on Facebook