The Good Witch's Destiny on Hallmark Channel
Category:
Television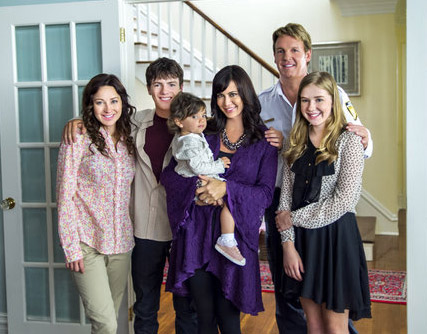 Catherine Bell returns as Cassandra Nightingale in this sixth film in The Good Witch franchise of made for TV movies. The movie franchise began in 2008 with The Good Witch that introduced Cassandra Nightingale (Bell), then the following year she returned in The Good Witch's Garden. In 2010 there was The Good Witch's Gift, followed in 2012 by The Good Witch's Family and in 2012 by The Good Witch's Charm. In the 2013 The Good Witch's Destiny, the parallels between Nightingale and her great aunt "The Grey Lady" bubble to the surface, causing Lori concern. The Russells have become a tight-knit family since Cassie married Jake (Chris Potter) and took over the maternal duties to his kids Lori (Hannah Endicott-Douglas) and Brandon (Matthew Knight).
Lori is working on a college project and becomes concerned when she unravels many parallels between Cassie and "The Grey Lady." Not only did they share the same birthday, which is just a few days away, but also that is the very day Cassie's great aunt disappeared without a trace. Will the same thing happen to Cassie?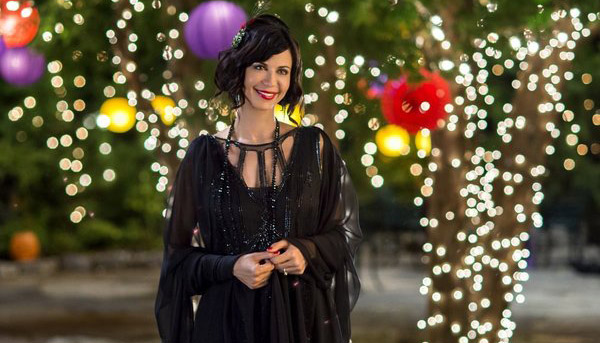 Between the preparations for Cassie's birthday party and Lori's concerns about Cassie's safety, Brandon announces he is going to get married. Although that is great news, his father thinks he needs to wait awhile to focus on his personal goals and ambitions. And the long-lost son of Grandpa George's wife Gwen returns to town and causes all kinds of havoc for the residents.
With all of these things going on, including the threat of the "curse" hanging over Cassie, the town still encounters wonderful things and Cassie is at the center of all of them. Her charm, personality, insight, intuition, and yes, magic, managed once again to make everything delightful in the little town of Middleton.
The Good Witch franchise is Hallmark Channel's highest-rated original movie series. It is based on characters by Rod Spence and highlights the special magnetism of Catherine Bell as well as her character of Cassie Nightingale.
The Good Witch's Destiny premiers Saturday, October 26, 2013 on Hallmark Channel. This is good family entertainment.
About the Author
Francine Brokaw has been covering all aspects of the entertainment business for 20 years. She also writes about technology and has been a travel writer for the past 12 years. She has been published in national and international newspapers and magazines as well as Internet websites. She has written her own book, Beyond the Red Carpet: The World of Entertainment Journalists, from Sourced Media Books.
Follow her on Twitter
Like her on Facebook