'The Good Fight' Season 4 depicts the current lawless chaos
Category:
Television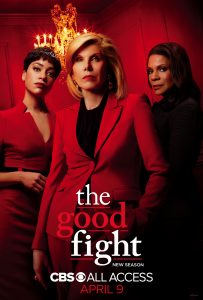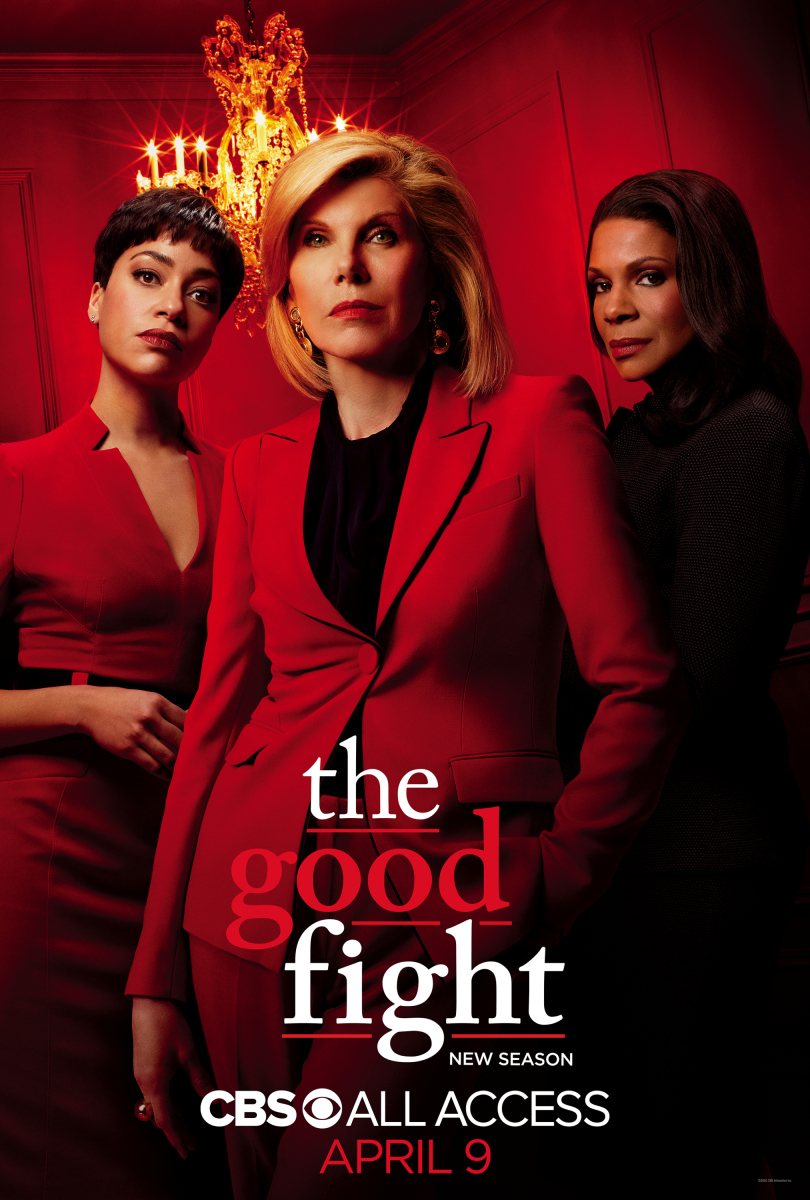 The Good Fight, a drama series that openly questions and challenges Trump in real time, returns Thursday, April 9, 2020 on CBS All Access. Robert & Michelle King have produced the spin-off and sequel of The Good Wife for four years with acuity and much needed insights. First they decided to drag our liberal power attorney Diane Lockhart (Christine Baranski) kicking and screaming into an unfriendly environment of Chicago's preeminent all African-American law firm.
The Good Fight has been extremely successful in capturing the 'Trump-fatigued' good people. In 'the Dark Night of the Soul' second season, Diane stumbled through the topsy-turvy months of assault after assault on our democracy. When resistance proved to be futile, however, Diane discovered that the secret to happiness is insensitivity. Trust nobody. Mistrust everything. Naturally, I followed her lead.
In the 'storming' third season, Diane joined a covert operation of political nuts to take Trump down and reluctantly followed the New Rules; move fast, be smart, attack, lie and don't get caught. Diane found comfort in fighting the good fight, but when she refused to stoop to the 'victory at all costs' approach, she became yet another victim of the group's harassment tactic. Diane was SWATted!!!
The Good Fight Season 4, 'Catch 22 year,' shifts the focus from Trump per se to the current lawless chaos. Dumped by Chumhum, Reddick, Boseman & Lockhart had no choice but to be a part of STR Laurie, the world's 7th largest company. Diane, now in charge of pro bono cases with 22 lawyers under her, quickly finds out that the BSL partners might have rushed into this inscrutable partnership; they might have just sold their souls to the devil…
When Diane loses case after case for preposterous reasons, she realizes that she's fighting a losing battle. The 'Catch 22 year' is about a gross absurdity in witnessing the uneven playing field. The rich and powerful, defended by STR Laurie's own, don't feel they need to obey the rules any more since they can afford to work the system to their advantages. We're reminded again and again what the current political situation is doing to the law. If the federal court ignores the law, what's left?
While the fourth season depicts injustices in the world, it also alludes to the impending doom and gloom of being ruled by one gigantic profit machine triggering social and regulatory consequences. STR Laurie claims to be a good corporate citizen, but behind the facade of Nirvana lays nefarious plans for domination of the universe. You know which overlord they're talking about, right?
CBS All Access original The Good Fight Season 4 returns Thursday, April 9, 2020. A new episode drops every Thursdays except April 23. There are a total of ten episodes.
About the Author
Meg Mimura is a TV critic who actually watches shows zealously in search of thought-provoking and paradigm shifting human drama worth our precious time. She is a member of Television Critics Association. Follow her on Twitter.

Any political views expressed in this article are those of the author and do not necessarily represent Family Magazine Group.