'The Flintstones' The Complete Series on Blu-ray
Category:
Blu-ray's and DVD's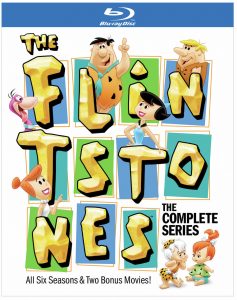 From 1960-1966 Fred, Wilma, Barney, Betty, Pebbles, Bamm Bamm, and Dino were part of households around the country. The first prime-time animated series was so popular it spawned animated feature films, products, and added new words to our vocabulary. The Flintstones: The Complete Series is now available on Blu-ray with all six seasons as well as many bonus features.
I grew up with The Flintstones and yes, like many kids my age I had many products. Merchandising was ramped up due to the popularity of this adorable Stone Age group. And even today Flintstones vitamins and cereal are still stocked on the shelves.
The episodes are a bit outdated, as times have changed and we have evolved, but they are still entertaining. The show was for both kids and adults and still resonates with both, although today's kids are a bit more sophisticated when it comes to their animation.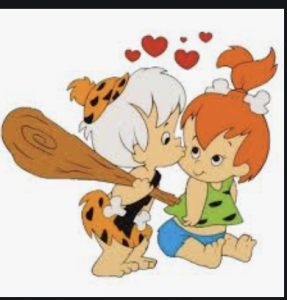 With the bonus features, viewers get a look at how The Flintstones came to be and look back at the evolution of the characters. There is a lesson on how to draw Fred too.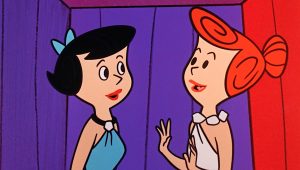 William Hanna and Joe Barbera created the show along with other animated characters and shows. They were the pioneers of the animated prime time genre.
We probably each had our favorite characters. Men were attracted to Betty. I personally loved Bamm Bamm, and Pebbles was an adorable baby girl who loved her grape juice. Dolls sold out and Flintstones merchandise was everywhere. Pebbles was supposed to be a boy but when they realized girls loved girl dolls (although I also loved my Bamm Bamm doll) the yet unborn child was changed to be a girl. And there were contests to guess what the weight Baby Flintstone would be when she was born. The winner got a trip around the world. And children born during the airing of Pebble's birth were given savings bonds. The Flintstones phenomenon took hold in the entire country.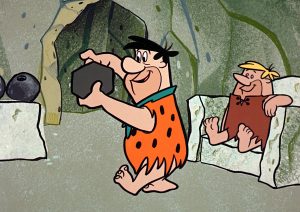 I practically wore out my Flintstones soundtrack LP and now I have the CD. One of the bonus features in this set includes music videos with the songs from the soundtrack.
And who doesn't know the phrase "Yabba dabba doo?" Come on. It's even more popular than "Supercalifragilisticexpialidocious" and much easier to say.
Ann-Margret guested as the voice of Ann-Margrock, Tony Curtis voiced Stony Curtis, James Darren voiced Jimmy Darrock, and there were many fun characters, including The Great Gazoo (voiced by Harvey Korman).
This wonderful Blu-ray set is a blast to the past. It has all of the 166 great episodes as well as many additional features including the lost original pilot and two full-length Flintstones movies.
This new complete collection is a keeper. I know fans of The Flintstones will cherish it and perhaps the show will be introduced to a new generation. After all, these were Stone Age people who were well ahead of their time! For us little kids, this rock group was more popular than The Beatles.
The Flintstones: The Complete Series is not rated yet it is appropriate for all ages. Enjoy!
About the Author
Francine Brokaw has been covering all aspects of the entertainment industry for over 25 years. She also writes about products and travel. She has been published in national and international newspapers and magazines as well as Internet websites. She has written her own book, <a href="http://francinebrokaw.com/" target="_blank">Beyond the Red Carpet The World of Entertainment Journalists</a>, from Sourced Media Books, is the entertainment correspondent for Good Day Orange County, and has her own TV show, <a href="https://www.youtube.com/playlist?list=PL42xcltr8DpNOHoYDAXbdt808jK4bZ-X7″>Beyond the Red Carpet</a>, on Village Television in Orange County. She is a longstanding member of the Los Angeles Press Club and the Television Critics Association.