The Flintstones Kids: Rockin' in Bedrock on DVD
Category:
Blu-ray's and DVD's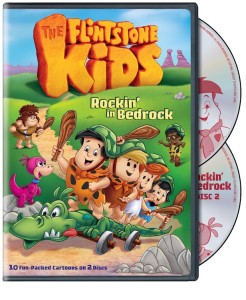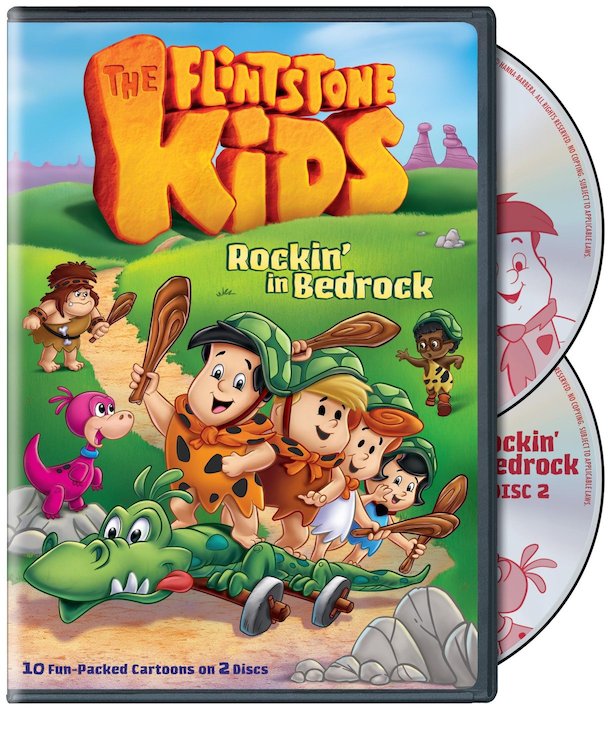 Can you imagine Fred, Barney, Wilma, Betty, and even Dino as youngsters? The Flintstones Kids was an animated TV series from 1986-1990, introducing new viewers to the iconic characters most of us grew up with, only this time they are little kids. Ten episodes are included in this 2-disc DVD set.
There are some pretty cute situations in which these four kids get involved. "Freddy" and Barney are best friends, and little Dino still runs out to greet Freddy when he gets home. And Wilma and Betty are best friends as well. The Bedrock we all know and love is pretty much the same, only these kids don't have the same responsibilities they do in the original TV series. Instead of going to work, they go to school. And, of course, Pebbles and Bam-Bam are not even a figment of their imaginations, yet.
These four frolicking youngsters are entertaining and for kids who are not familiar with them in their adult form, this is a delightful little collection of episodes that is great for little ones today. I have to admit, I was partial to Pebbles and Bam-Bam, but these kids are cute in their own right.
And viewers get a chance to see the kids interact with their parents. Barney's dad sells cars and Freddy's dad is a fix-it man. You should see how he fixes little Freddy's bike for the motocross race. Yes, the wheel was already invented and Bedrock is a thriving little town.
The Flintstones Kids: Rockin' in Bedrock is not rated but it is fine for all ages.
About the Author
Francine Brokaw has been covering all aspects of the entertainment business for 20 years. She also writes about technology and has been a travel writer for the past 12 years. She has been published in national and international newspapers and magazines as well as internet websites. She has written her own book, Beyond the Red Carpet The World of Entertainment Journalists, from Sourced Media Books.
Follow her on Twitter
Like her on Facebook