The Face of Love on DVD
Category:
Blu-ray's and DVD's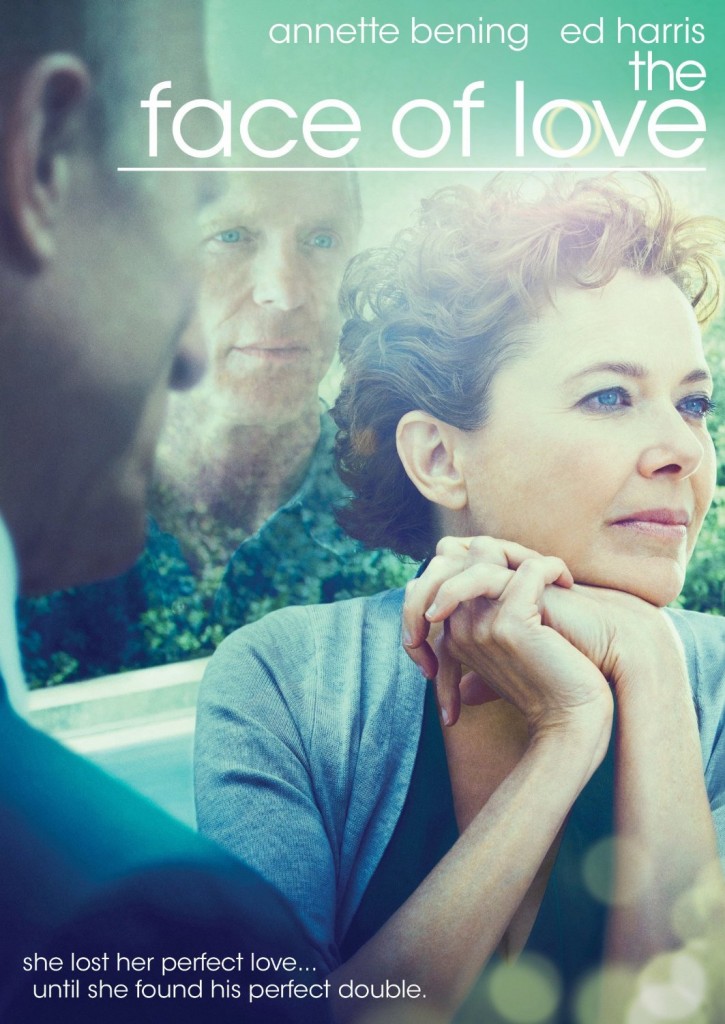 Annette Bening and Ed Harris star in this dramatic, poignant, and mesmerizing story of love. The Face of Love will have viewers glued to the screen from beginning to end.
Nikki (Bening) and Garret (Harris) are a loving couple filled with hopes and dreams. They have a grown daughter Summer (Jess Weixler), share a love of art and each other. They are blissfully in love. Then when Garret drowns while on a vacation in Mexico, Nikki is grief stricken.
Fast-forward five years. Nikki and her neighbor/friend Roger (Robin Williams) share time together and memories of their deceased spouses. They both have difficulties moving on with their lives. Then Nikki sees a man who could be Garret's twin. She follows him, stalks him, and then meets him. Tom (also played by Ed Harris) is an art teacher at Occidental College. He is drawn to her and when Nikki hires him to give her private lessons, he does not know the real reason she wants to be with him.
As time goes by, Nikki and Tom fall in love. But is Nikki seeing Tom for who he is or for the husband she lost five years ago? Tom has no idea he is a doppelganger of her late husband and thinks she is interested in him as himself. Is she? Or is she really trying to recapture the love and good times she had with Garret? Will Tom ever know what first drew Nikki to him? And if he finds out, what then? And when Summer meets her mother's new beau, what will she think? What will Roger think? What will anyone who knew Garret think?
Nikki is perplexed. She is intent on keeping Tom in her life. But are her motives real or fantasy?
During their courtship viewers will become entangled in the lives of these two characters as they both try to capture a love they each want. The acting is phenomenal and the story is heartening. The ending will touch the deepest recesses of your heart. This is not a sappy love story. It is a rich and captivating story of love and loss.
The bonus features include a featurette about the cast and characters. Ed Harris was the only actor the filmmakers wanted for the dual part. The filmmakers and cast discuss the movie and the vision of the story. Robin Williams will definitely steal the hearts and sensitivities of the viewers. His part is small, yet he is instantly likeable as Roger.
The Face of Love is rated PG-13 for brief drug references.
About the Author
Francine Brokaw has been covering all aspects of the entertainment business for 20 years. She also writes about technology and has been a travel writer for the past 12 years. She has been published in national and international newspapers and magazines as well as internet websites. She has written her own book, Beyond the Red Carpet The World of Entertainment Journalists, from Sourced Media Books.
Follow her on Twitter
Like her on Facebook