'The Essential James Garner' Book Review
Category:
Books and Music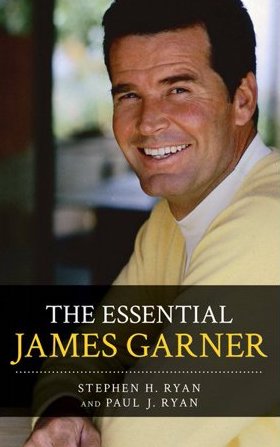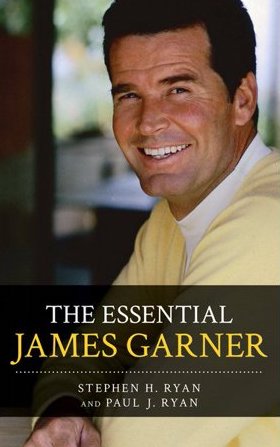 Authors Stephen H. Ryan and Paul J. Ryan have compiled the quintessential book about the career of actor James Garner. Garner was equally successful in television and films and his career spanned over five decades. The Essential James Garner is a book that encompasses his entire career.
Garner was just as impressive in a Western as he was in a romantic comedy. The book covers his entire career as one of America's most beloved actors.
This is mainly a go-to book for stats and info about Garner's roles and shows. The authors have put together a history book of Garner's life in show business.
Each chapter is dedicated to a specific title and gives complete production information about that show. Beyond that, the authors have written summaries of each show as well as information about the productions. They also include reviews given to each title. And finally, they have included their own commentaries about the shows, Garner's characters, his experiences, and how the shows relate to his other titles.
On a personal note, my interview with Mr. Garner was probably the most impressive interview I have ever conducted. He had been a favorite of mine through the years and he was open and honest during the interview. He was eager to answer every question. To say he was fascinating is an understatement. My short time with James Garner will always remain among the highlights of my career.
The Essential James Garner is not a book that you can sit down and read from cover to cover. It is more of an encyclopedia of his career, with plenty of information and some great photos.
Whether you think about him as Bret Maverick or as Doris Day's husband in two iconic romantic comedies (Move Over, Darling and The Thrill of it All), or as the scrounger Hendley in The Great Escape, or the race car driver in Grand Prix, or as Jim Rockford, James Garner left a lasting legacy for his fans and for a new generation. He had some fabulous costars – Julie Andrews, Eva Marie Saint, Sally Field, Jack Lemmon, Clint Eastwood, and so many more. James Garner shines brightly in the annals of Hollywood history.
His recognizable voice provided plenty of animated characters with life and his easy-going attitude was infused in his on-screen characters.
This book is a must-have for fans of Mr. James Garner.
The Essential James Garner
Authors: Stephen H. Ryan and Paul J. Ryan
Hardcover: 302 pages
Publisher: Rowman & Littlefield Publishers (June 7, 2018)
ISBN-10: 144227820X
ISBN-13: 978-1442278202
About the Reviewer
Francine Brokaw writes about entertainment, products, and travel. She has been published in national and international newspapers and magazines as well as Internet websites. She has written her own book, Beyond the Red Carpet The World of Entertainment Journalists, from Sourced Media Books.
Follow her on Twitter