The Duttons in Concert
Category:
Activities, Performances, & Events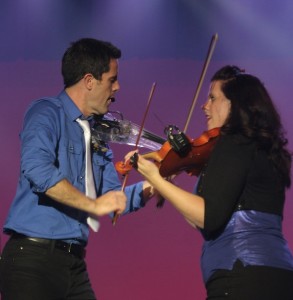 If you look up the word "talent" in the dictionary, don't be surprised if the name "Dutton" comes up. This is one family with a whole lot of talent. And, a good part about this singing/dancing/musical group, besides the amazing fact that they are all one family, is that they have two venues in two areas of the country. So, if you are visiting the Phoenix area in the winter, when the majority of the country is in a deep freeze, you can thaw out in Arizona and attend a Dutton concert at their theater in Mesa.  And, if you're visiting the entertainment city of Branson, Missouri in the spring/summer/fall, you can take in a lively show at the Dutton Theater in Branson.
The Duttons
The Duttons started with Dean and Sheila, who had seven children. They began touring with their talented family and this little singing/dancing/musical group soon found they had a full-time career. They settled down and bought their own theater in Branson, and have since added the Dutton Inn where guests can stay in a clean, comfortable environment while in the city enjoying not only the Duttons concert, but also other events in and around Branson.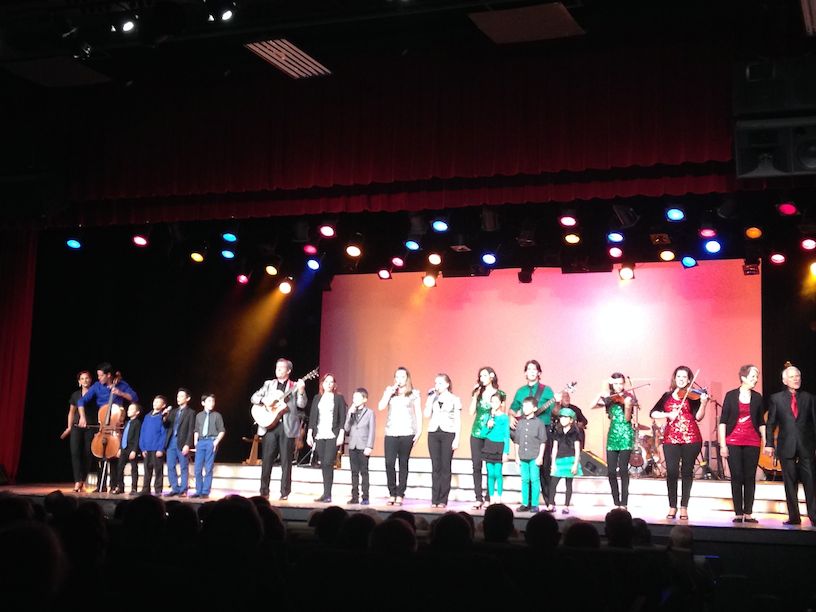 Their seven children have produced 25 grandchildren. Many of the kids as well as the spouses take part in the shows and the family business. While their shows change periodically (so guests can see them over and over again without seeing the same thing twice), what they present on stage no matter what they are doing is their amazing talent.  Whether they are singing, playing their instruments, joking around, dancing, or whatever, they produce a show that is enjoyable for all ages.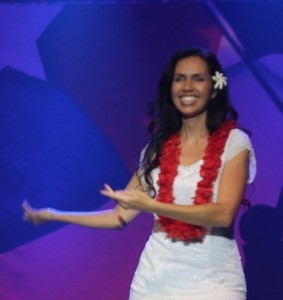 Older brother Tim and his wife Judith (who plays keyboards and sings with the family) have three talented kids who are part of the show: Jessica, 17, Rachel, 14, and Timothy, 11.
Amy and her husband Rudy have four kids: Gabriel, 11, Julian, 9, Damian, 7, and Josiah, 3. Amy has been voted "Branson's Best Violinist" for the last 6 years.
Jonathan and his wife Bella are the parents of Natalia, 13, Selena, 10, Nathanael, 8, and Leila, 7. Bella is from Samoa and entertains audiences with her native dance.
Benjamin and Brande have four sons: Benjamin, 12, Isaac, 11, Christian, 9, and Luke, 7. Ben is the comic of the family and when you are at a concert, keep a lookout for his alter ego – Cousin Julio.
Abigail and her husband Adam are the parents of Grace, 11, Seth, 8, Orson, 6, and Marcus, 2. The other members of this large and talented family include Jenny Dutton, and Joshua and Evette and their four children. While not every one of these family members is in every show, there are enough of them to put audiences in awe of all the talent in this single family.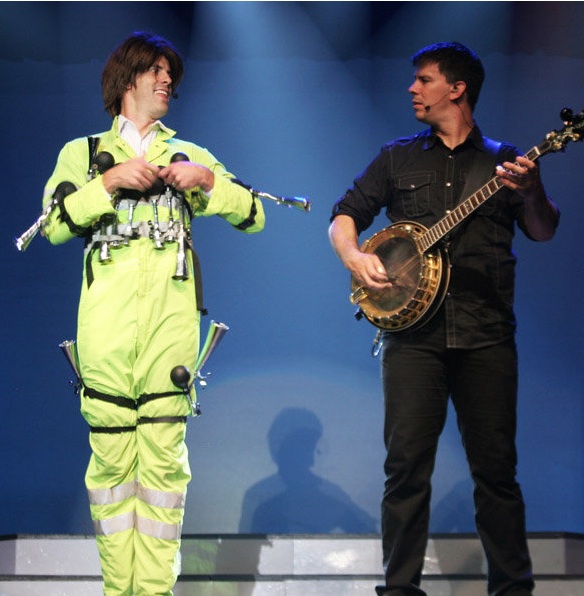 The Show
The shows are a little bluegrass, some pop, classical, humor, singing, dancing, instrument playing, and everything else. This is a show that will delight all ages, and all ages take part in the show.
Amy's violin playing is out of this world, and when the original siblings get together to play and sing, they are an amazing group. This family splits up their time on stage between individual solos and different combinations of Duttons, and at the end of the concert the entire family gets together for a grand finale. Throughout the concert Cousin Julio makes appearances to add the humor on stage.
Sheila and Dean explain to the audience their family history. Besides their seven biological children, they adopted seven teenagers who have now grown up and are living their own lives. To say Sheila and Dean are remarkable is an understatement.
The Duttons have been the recipients of several awards, including "Branson's Best Show," "Branson's Best Performing Family" and many others. Their versatility and variety of performances in one evening is nothing short of complete entertainment.
The children are all schooled in public schools – four months a year in Arizona and the remaining school year in Missouri. They go to school during the day then take part in the shows at night. And they look like they are happy doing it. With smiles on their faces, these kids seem to be delightfully ensconced in the family business.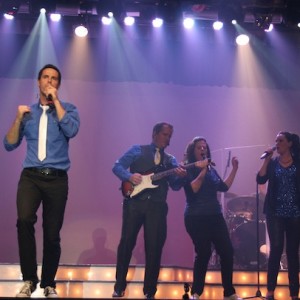 The Business
Besides their two theaters (in Mesa and Branson) and the Dutton Inn (in Branson), and let's not forget all the talent they exude, this family is busy with other things as well, and when you get to a concert you will see what I mean. They have Dutton Family Fudge that they make on site and sell at the concerts. Can you say "Delicious"?  They make over 5 tons of fudge each year. Who want's popcorn when you can have homemade fudge?
The family members are in the lobby of the theaters selling their products – and especially the yummy fudge – and helping people find their seats. They are not only performers, they are also the ushers. This is a family that goes by the adage: If you want something done right, you have to do it yourself! And they do.
No matter what instrument (I lost count of how many instruments they played on stage) or what style of music you like, you are sure to go away from a Dutton concert pleased and delighted with the experience. The Duttons were runners-up on America's Got Talent, and indeed they are truly talented.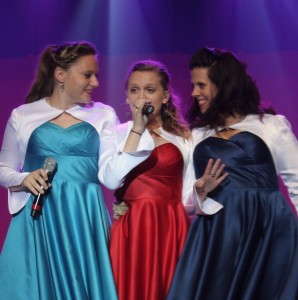 Personal Notes
I can honestly recommend taking in a Dutton show whenever you are in the Phoenix area or Branson, Missouri. You won't leave disappointed.
And one final note: Amy's youngest son Josiah is enduring a difficult time with his diagnosis of and treatment for Leukemia. Amy and Josiah need all the loving thoughts and prayers of everyone at this difficult time.
For more information about The Duttons, visit their website
And also check out little Josiah's progress at http://josiahsjourney.squarespace.com
About the Author
Francine Brokaw has been covering all aspects of the entertainment business for 20 years. She also writes about technology and has been a travel writer for the past 12 years. She has been published in national and international newspapers and magazines as well as internet websites. She has written her own book, Beyond the Red Carpet The World of Entertainment Journalists, from Sourced Media Books.
Follow her on Twitter
Like her on Facebook