The Dick Van Dyke Show: Classic Mary Tyler Moore Episodes
Category:
Blu-ray's and DVD's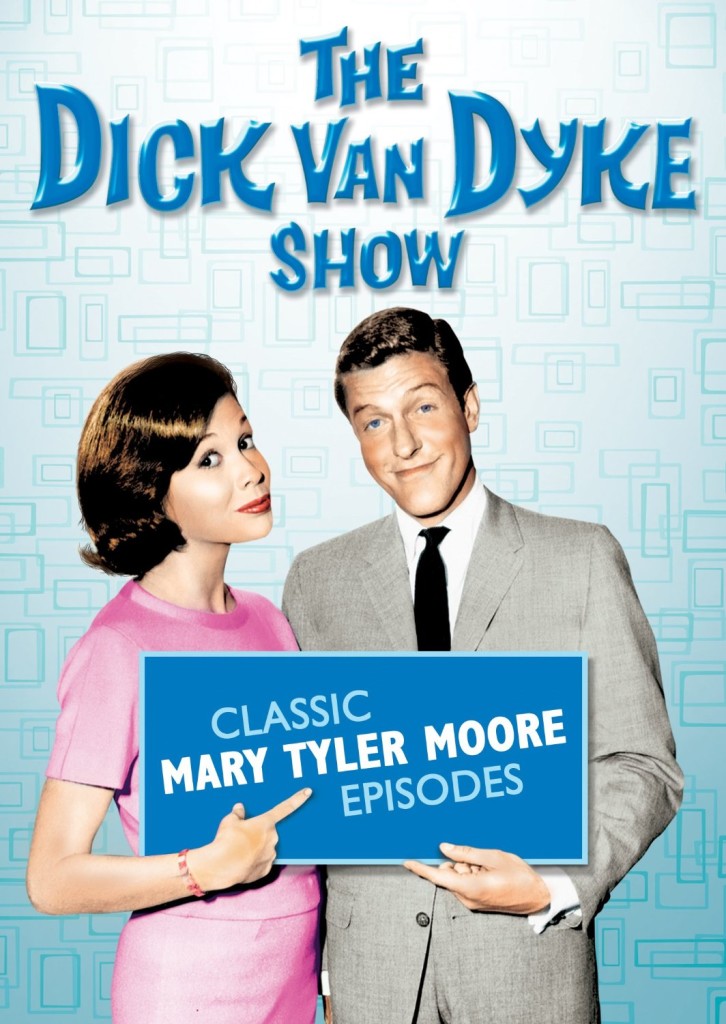 The Dick Van Dyke Show ran from 1961-1966 and introduced a new star to the public. Mary Tyler Moore played Laura Petrie who is a charming and adorable character.  This new DVD is a compilation of 20 episodes featuring the craziness and talent of Mary Tyler Moore.
During the run of the series, MTM not only played her role of the loving wife and mother with sheer comedy, in several episodes she would dance and sing. Her talent was endless and proved to be a great compliment to Dick Van Dyke. Moore often wore Capri pants on the show, which was something quite different for TV at that time. Most women on TV wore dresses – even when cleaning the house – but MTM was dressed in stylish capris that made her character more relatable to viewers and especially women, although men also enjoyed seeing her fabulous figure in those cute Capri pants.
The episodes on this fun-filled collection are:
Oh How We Met the night That We Danced
My Blonde-Haired Brunette
The Curious Thing About Women
The Two Faces of Rob
My Husband Is a Check- Grabber
Ray Murdock's X-Ray
Laura's Little Lie
Very Old Shoes, Very Old Rice
The Life and Love of Joe Coogan
My Part-Time Wife
October Eve
Teacher's Petrie
My Mother Can Beat Up My Father
Pink Pills and Purple Patients
Never Bathe on Saturday
Show of Hands
Coast to Coast Big Mouth
See Rob Write, Write, Rob, Write
The Curse of the Petrie People
Long Night's Journey into Day
In one of these classic episodes, "Coast to Coast Big Mouth", Laura blabs on a national television show that her husband's boss is bald, something he has never told anyone outside of his inner circle. And on another classic episode, "Never Bathe on Saturday", Laura gets her big toe stuck in the bathtub faucet.
In yet another episode, Laura helps out in Rob's office and tries to prove she can still keep the house running smoothly. And when Rob discovers Laura lied on their wedding license, the couple wonders if they are legally married.  Wacky situations like these are what made The Dick Van Dyke Show so endearing to viewers and a sitcom classic. It is one of the benchmark sitcom shows in television history.
This is a great collection of funny episodes that will be cherished by the entire family. Yes, the show is in black and white and is dated, but funny is funny and these episodes stand the test of time.
Bonus features include commentary by Dick Van Dyke and Carl Reiner on some episodes and a look at Laura Petrie's classic phrase, "Oh Rob."
The Dick Van Dyke Show: Classic Mary Tyler Moore Episodes is filled with plenty of laugh-out-loud moments featuring Mary Tyler Moore, who never fails to endear herself and her character to viewers. This DVD is not rated however it is acceptable for all ages.
About the Author
Francine Brokaw has been covering all aspects of the entertainment business for 20 years. She also writes about technology and has been a travel writer for the past 12 years. She has been published in national and international newspapers and magazines as well as internet websites. She has written her own book, Beyond the Red Carpet The World of Entertainment Journalists, from Sourced Media Books.
Follow her on Twitter
Like her on Facebook