The City Gala 2017 Summit
Category:
Activities, Performances, & Events

The City Gala's Annual Summit is not only a fundraiser and networking event, but also an awards spectacular honoring humanitarian efforts in entertainment, business, science, and philanthropy, with the proceeds going to the CITY organization – Community Inspiring Today's Youth.
This year, 2017, one of the honorees was hip hop music legend Russell Simmons. Simmons was recognized for his work in animal rights and other causes. "Whether promoting the arts, education and entrepreneurship, or working to end discrimination and increase understanding, I try to use my platform to uplift and empower others," Simmons said. "I am honored to be recognized by this group of individuals who are so deeply committed to celebrating our collective good deeds."
Said City Gala founder and executive producer Ryan Long, "We are extremely pleased to welcome Russell Simmons as a special honoree in our 2017 program. His life and work are a tremendous example of the passion and principles the City Gala program upholds."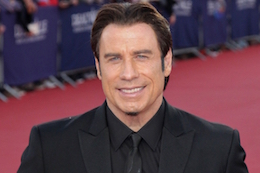 Quincy Jones was presented with the Lifetime Achievement Award. Jones has been named one of the six most influential jazz artists of the 20th century. This multi-talented man is a composer, producer, conductor, and entrepreneur. Jones has been nominated for 7 Academy and 10 Grammy Awards
The occasion was MC'd by Jeff Timmons, of the Grammy-nominated group 98 Degrees. John Travlota was a Special Guest Speaker at the event. "I am extremely pleased to address this tremendous assembly of top businesses and individuals who are acting as champions for positive change," Travolta said.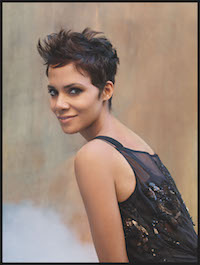 The Keynote Speaker this year was actress Halle Barry. Barry took home the Oscar in 2002 for her role in the film Monster's Ball. Outside of her acting career, Barry takes on humanitarian causes, most notably with the Jenesse Center that helps families of domestic abuse.
City Gala began in 2015 to raise awareness and support of non-profit, charitable organizations. Since then it has grown and now includes the City Summit, a daylong networking event and conference followed by the awards ceremony.
"We are tremendously honored to present our 2017 program in support of the International Arts & Philanthropy Foundation (IAP), which provides funding in support of arts, education, early childhood development, and the Breed Life program which supports and facilitates the gift of life through live organ donation," Long stated.
For more information, go to their website.
Francine Brokaw has been covering all aspects of the entertainment industry for over 20 years. She also writes about products and travel. She has been published in national and international newspapers and magazines as well as Internet websites. She has written her own book, Beyond the Red Carpet The World of Entertainment Journalists, from Sourced Media Books.
Follow her on Twitter