The Brittany Murphy Story on Lifetime
Category:
Television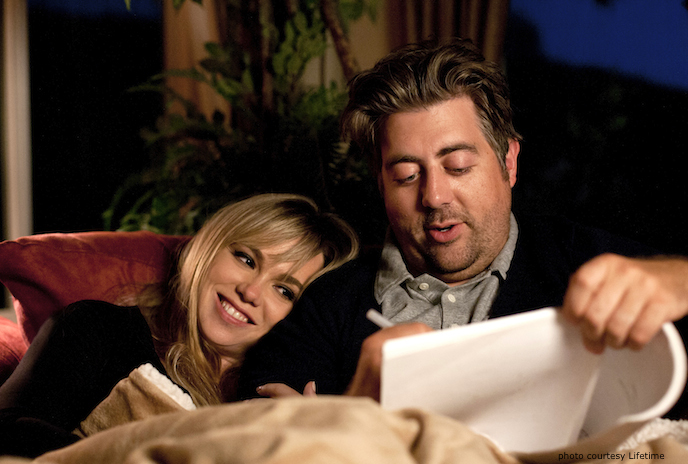 Amanda Fuller stars in the Lifetime original movie The Brittany Murphy Story. Brittany's life emphasizes the highs and lows of young Hollywood. In her 32 years of life, Murphy went from a rising young star to a successful actress to a vilified young woman.
The film follows Murphy as she transitions from a budding actress in high school to a stable career in Hollywood. With the support of her mother Sharon (Sherilyn Fenn), Murphy moved from her Georgia home to Los Angeles to follow her dream. She became successful and also one of the paparazzi's targets.
Brittany was always eager to please, and even went out of her way to be friendly to the press and paparazzi. But in the end she went from the press' little darling to the target of vicious rumors. The movie emphasizes the role the press played in her fall from stardom.
The film also delves into Murphy's romances, notably with Ashton Kutcher and with Simon Monjack (Eric Petersen), the man she eventually married. Simon went from paparazzi to a writer/director/producer and the man who stood by Brittany through the good and bad times.
As the movie follows her life, viewers who remember the young star, will undoubtedly reminisce about her life and career, and especially her untimely death. The cause of Brittany's death was ruled by the Los Angeles Coroner's office as pneumonia and anemia. While the press speculated it was drug related, the official cause of death ruled that out. Five months after Brittany's death, her husband Simon died of the same causes. This entire episode is suspicious to many and the couple's deaths are still cause for rumors.
On a personal note: I had the pleasure of interviewing Brittany and always thought she was extremely nice, polite, and friendly towards me. She was happy to answer any questions I had about her career and she was a good interviewee. I looked forward to talking with her.
The Brittany Murphy Story premiers Saturday, September 6, 2014 on Lifetime.
About the Author Francine Brokaw has been covering all aspects of the entertainment business for 20 years. She also writes about technology and has been a travel writer for the past 12 years. She has been published in national and international newspapers and magazines as well as internet websites. She has written her own book, Beyond the Red Carpet The World of Entertainment Journalists, from Sourced Media Books. Follow her on Twitter Like her on Facebook