The Billy Jonas Band's Build It Back Again CD GIVEAWAY
Category:
Giveaways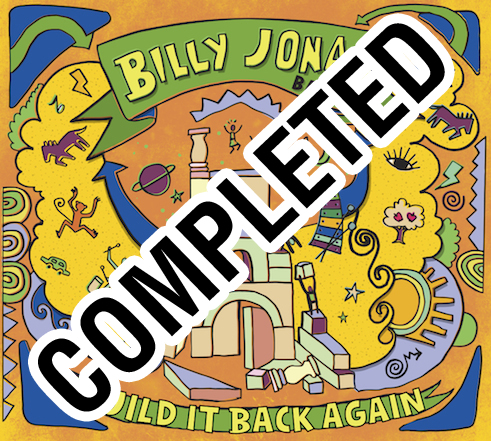 The Billy Jonas Band, known for creating "neo-tribal hootennanies" in performances, and for songs that engage all ages with funky rhythms and thoughtful lyrics, releases Build It Back Again in November. This is Billy Jonas' first new album in five years, and the first with his full band. Build It Back Again just became available from iTunes, CDBaby, and www.billyjonas.com. Employing humor and heart, these new songs celebrate resilience and growth in the face of life's most challenging moments.
Each "funky folk" song has a playful part and a teaching part, as Jonas explains. "This new album is about maintaining optimism," he says. "It's about joyfully embracing all of life: creation and destruction; failure and success; ease and challenge; stagnation and growth." Jonas hopes listeners will want to make their own music – singing, playing and dancing along.
We have some copies to giveaway.
To be eligible to win a copy of Build it Back Again, email us at [email protected] with "Billy Jonas giveaway" in the title. Please supply your name, address, phone number and email address (so we can let you know if you are a winner).
The deadline for this giveaway is December 10, 2014.