The Best of The Danny Kaye Show on DVD
Category:
Blu-ray's and DVD's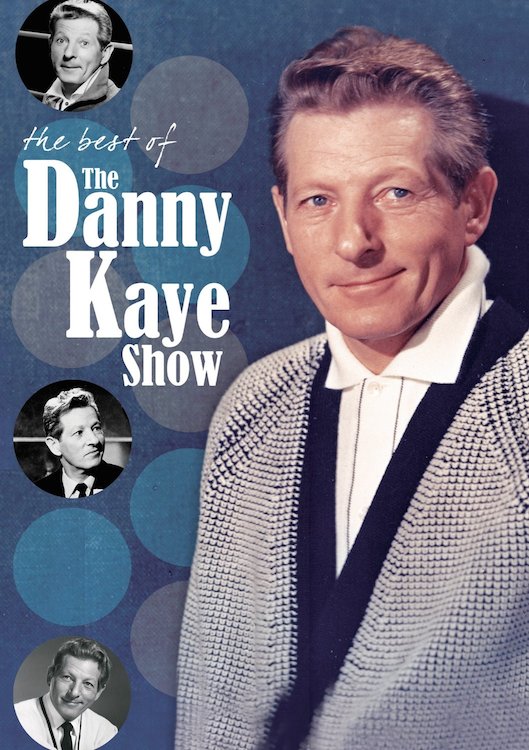 What can anyone say about Danny Kaye except that he was a very talented man? He was a dramatic actor, a comic actor, a singer, a dancer, and a great entertainer. The Danny Kaye Show aired from 1963- 1967 and highlighted not only the talents of Mr. Kaye but also those of his guests. The Best of The Danny Kaye Show is a two-disc set with six uncut episodes from the hit variety show.
Some of the guests on these episodes include Art Carney, Jackie Cooper, Buddy Greco, Michelle Lee, Harry Belafonte, Liza Minnelli, Ella Fitzgerald, and of course, Gene Kelly, who teaches Kaye that it's possible to dance to anything, including a recipe! Don't ask. You'll have to take my word for this!
There are black and white episodes as well as color ones. Remember, the early 60s was a time of great change not only in the world, but also in television. The discs include the full episodes as well as a nice little feature where viewers can select songs from the episodes. So, if you just want to see the songs by Liza Minnelli, for example, you can select this option from the main menu.
Among the notable films in which Danny Kaye starred were: Up in Arms (1941), The Kid from Brooklyn (1946), The Secret Life of Walter Mitty (1947), Hans Christian Andersen (1952), White Christmas (1954), The Court Jester (1955) Merry Andrew (1958), and The Five Pennies (1959). These films highlight the diverse talent of this one man. He could do it all: sing, dance, and act. What's amazing about it is he did everything equally well.
And not only was he a great entertainer, he was a great humanitarian, devoting much of his time to help others. He was the Goodwill Ambassador for UNICEF.
Danny Kaye received the Jean Hersholt Humanitarian Award from the Motion Picture Academy of Arts and Science in 1982, and in 1955 he was presented with an Honorary Award for his talent and service to the Academy. During his career he was nominated for several Golden Globes (he won two), and several Emmy Awards. He won the Emmy in 1964 for Outstanding Performance in a Variety of Musical Program or Series for The Danny Kaye Show.
Yes these episodes are dated, and yes many of the skits are corny. But this DVD set is a good piece of Hollywood and television history.
The Best of The Danny Kaye Show is not rated.
About the Author
Francine Brokaw has been covering all aspects of the entertainment business for 20 years. She also writes about technology and has been a travel writer for the past 12 years. She has been published in national and international newspapers and magazines as well as internet websites. She has written her own book, Beyond the Red Carpet The World of Entertainment Journalists, from Sourced Media Books.
Follow her on Twitter
Like her on Facebook