'The White Lotus' is a show about moneyed vacationers and their tsunami impact on unsuspecting souls
Category:
Television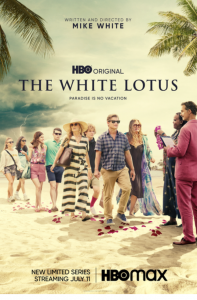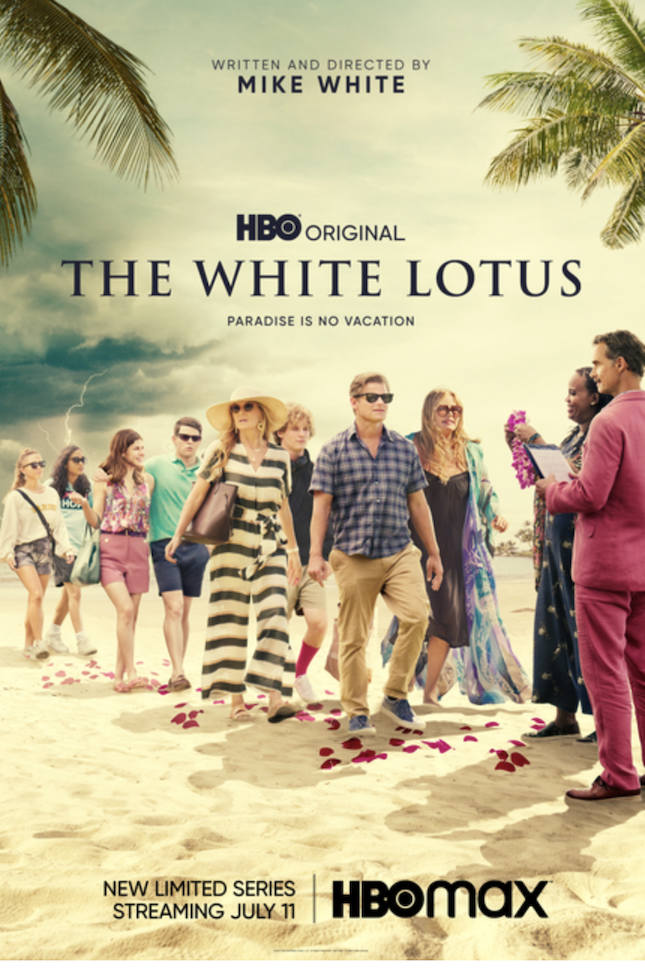 The White Lotus, a new HBO miniseries created/written/directed by Mike White of Enlightened (HBO 2011 – 13) fame, is yet another HBO show about rich people behaving badly. The latest hit series Succession (2018 – present) reads like a full resource on training an heir to a fortune, particularly on how to strip away basic human decency from would-be tycoons. The White Lotus, on the other hand, examines the stark disparity of expectations in life between the haves and have-nots with a hint of White's faith in decency against a background of astonishing natural beauty.
A group of well-to-do guests — who expect the paragon of perfection or else! — arrive at the White Lotus. Newlyweds Rachel (Alexandra Daddario), a struggling puff piece journalist, and Shane (Jake Lacy), a real estate tycoon in training, do not know each other very well. Rachel quickly realizes that her rebound Prince Charming is a spoiled Mama's boy who throws temper tantrums and stops at nothing to get his way. His childish show of power and obsession with control are disturbing. Rachel is afraid of losing independence and freedom to pursue her own fulfillment; seeing herself in terms of money, possessions, status, and career success is the same as selling herself woefully short.
Nicole Mossbacher (Connie Britton), CFO of a tech firm, maintains her type-A executive mode 24/7. Mark (Steve Zahn), her husband of 22 years, finds Nicole's success emasculating, but with her encouragement he makes an effort to get to know their geeky 16-year-old son, Quinn (Fred Hechinger). Their 19-year-old daughter Olivia (Sydney Sweeney) brings her college frenemy Paula (Britanny O'Grady). The ultra-woke girls unite when they bully Quinn, abuse oblivious Nicole & Mark, and sneer at unsuspecting have-nots, but they clearly have very complicated love-hate relationship with each other. Olivia flaunts Paula around as "a prop for weird cred" while Paula hitches her wagon to a star. The self-loathing frenemy duo spew toxicity into their snarky remarks and nasty glares. Yeesh, if looks could kill.
Tanya (Jennifer Coolidge), an emotional vampire, comes to the resort to scatter her mother's ashes. She's in existential crisis and immediately latches onto the first people pleaser available. Spa Manager Belinda (Natasha Rothwell) bends over backwards to help Tanya, but she's tossed as soon as the next shiny object comes along. There goes the grossly underpaid healer's dream!
Shane obsessively goes after Resort Manager Armond (Murray Bartlett) for refusing access to the promised honeymoon suite. The "tropical Kabuki approach" — being a generic, pleasant, vague, and interchangeable helper to the filthy rich — is challenged big time. If you can't take the heat, get out of the kitchen, Armond!
When the frenemy duo are not condemning colonialism, white privilege and whatnot, they smoke pot and escape from the "unbearable" nightmare of reality. Right! Nobody seems to be interested in the lush nature; they just change the surroundings to carry on with their privileged daily lives, expecting to be perfectly pampered and catered to. Unfortunately, Paula's bag full of recreational and prescription drugs finds its way to the nagged-to-death Armond and presents a major threat to his five-year sobriety as well as hospitality career.
The White Lotus explores the violence of entitlement and those living in the aftermath of a hideous tsunami impact. I savored every minute of it because the show takes place in Maui, my heaven on earth. Besides, I realized some things. First,  these sanctimonious ultra-woke teenagers are living proof that being childfree was definitely a good call. Second, the fact that I could relate to Rachel, Belinda, and Quinn means that I'm a decent human being and utterly comfortable in my own skin. Here is a life-changing lesson I'd like to share with Rachel, Belinda, and Quinn: "Don't blame people for disappointing you, blame yourself for expecting too much from them."
The six-episode limited series The White Lotus is available on HBO and also streaming on HBO Max.
About the Author
Meg Mimura is a TV critic who actually watches shows zealously in search of thought-provoking and paradigm shifting human drama worth our precious time. She is a member of Television Critics Association. Follow her on Twitter.
COURTESY PHOTO