Teen Movie All She Wishes on Digital and On Demand
Category:
Television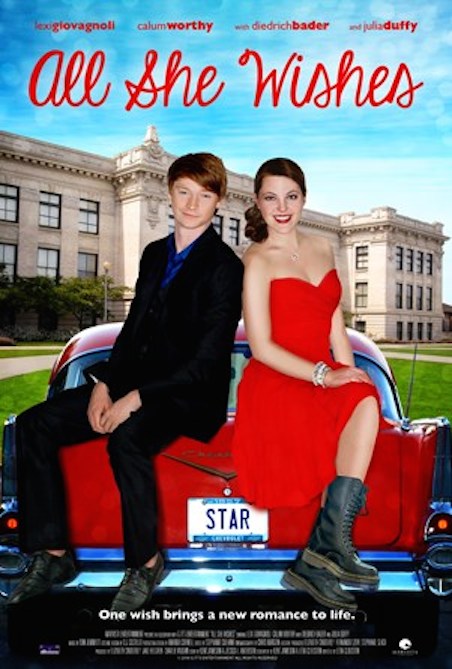 We all know high school is a difficult time – unless you're the star of the football team or the head cheerleader. But even those kids have issues. All She Wishes is a cute teen film about high school senior, Sophie O'Dea (Lexi Giovagnoli), who desperately wants to finish school and get away from her small town and the people there. Ever since her mother passed away, she has been miserable. Her only joy is her photography.
For her birthday her father gives her a frame in which to put one of her photos. Like most frames, this one comes with a pre-printed photo. The photo is of a young male model/actor. He's kind of cute, and even Sophie thinks he's a hottie. Her grandmother Grace (Julia Duffy) gives Sophie her old car telling her that the car, named Star, has magical powers. Even her father claims the car is "haunted."
The Valentine's Day dance is coming up and Sophie doesn't want to go alone. While driving Star (the magical car), she sets the picture frame on the passenger seat and ends up talking to the picture. Inadvertently she wishes she could talk the guy in the photo to the dance. Then, lo and behold, guess who magically shows up in the trunk of the car? Yep, it's Drake (Calum Worthy), the model/actor from the picture frame. Every time she lets him out of the trunk and drives away, he appears back in the trunk again, wondering how he got there when just a few minutes ago he was in Los Angeles.
Well, as it turns out, Star is magic after all. Drake hangs out with Sophie while they try to figure out how to get him home to Los Angeles. After all, he has an audition in a couple days and needs to be there. But every time he and Sophie put some distance between them, he suddenly "poofs" back near her.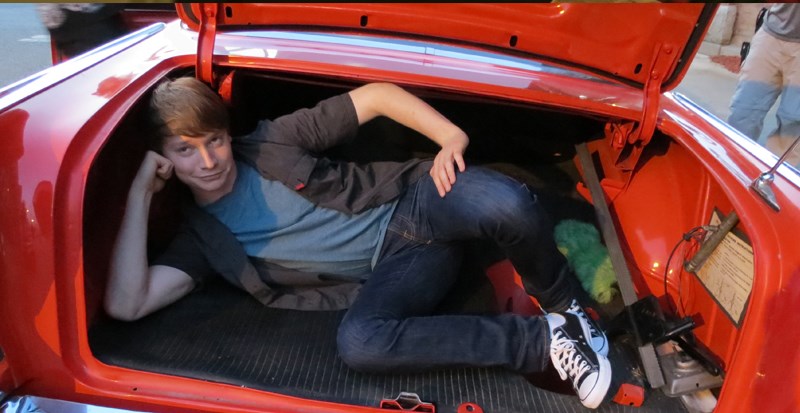 While you might think this is a story of finding true love, you would be wrong – in a way. It is Sophie who discovers that special person in herself. Drake, the flighty, peppy, young actor is completely opposite of Sophie who is an introvert, quiet, and basically unhappy with her life. The two end up learning a lot from each other, and Sophie finally comes out of her shell and discovers how to enjoy life again.
All She Wishes is a magical Valentine's Day movie for teens. I'll bet when you go to a store and see the picture frames you'll have a new appreciation for the people in the pictures.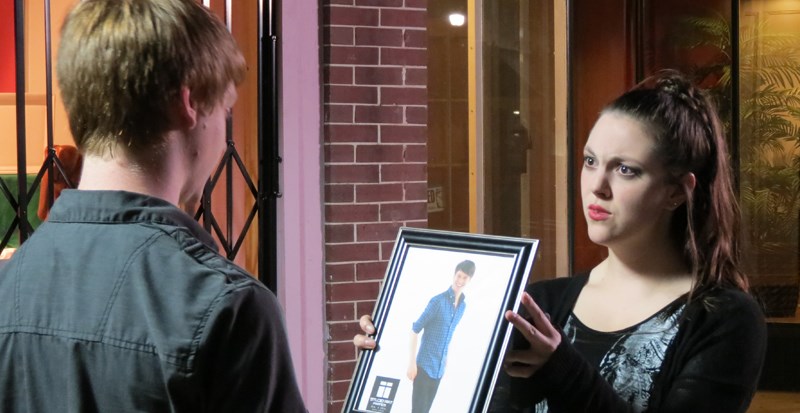 Calum Worthy co-stars in the teen TV series Austin & Ally and has been acting professionally for almost 15 years. In 2010 he won the Leo Award for "Best Performance in a youth or Children's Program or Series" for Stormworld as well as the Young Artist Award for "Best Performance in a TV Series by a Leading Young Actor." He has been nominated and for several other awards. This guy has a long career in front of him. Lexi Giovagnoli is known for the 2014 film Varsity Blood. She was recently seen in the 2014 holiday TV movie 12 Dog Days Till Christmas. And Julia Duffy caught viewers' attention when she co-starred in the hit series Newhart. She has been a staple on the small screen appearing in Designing Women, The Mommies, and guesting on countless other shows.
All She Wishes is available on Digital and On Demand beginning January 20 on Amazon, AT&T, Charter, Google Play iTunes, Vimeo, VUDU, and Vubiquity.
About the Author
Francine Brokaw has been covering all aspects of the entertainment business for 20 years. She also writes about technology and has been a travel writer for the past 12 years. She has been published in national and international newspapers and magazines as well as internet websites. She has written her own book, Beyond the Red Carpet The World of Entertainment Journalists, from Sourced Media Books.
Follow her on Twitter
Like her on Facebook