'Tangled Before Ever After' on DVD
Category:
Blu-ray's and DVD's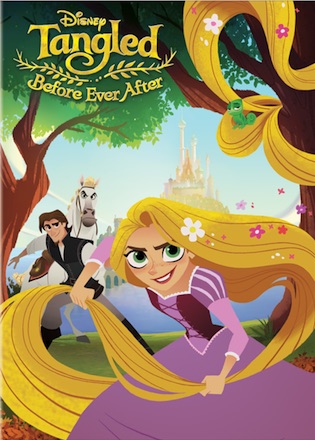 Picking up where the movie left off, Tangled Before Ever After joins Rapunzel, Eugene, Pascal, Maximus, the king and queen, and the young princess' new friend Cassandra as she tries to manage life in the castle. After all, she had been living in a tower for 18 years and has no idea how to live life as a princess.
This movie was made for the Disney Channel to reintroduce the characters to viewers before the new animated TV series began. The series is now up and running and enjoyed by viewers of all ages.
But the thing that, if you haven't see this film, might confuse you is how Rapunzel's long and magical hair regrew. If you remember, at the end of the feature film her blonde locks were cut off and she was left with short, brown hair. (She and Eugene even made a cameo in Frozen with her short hair.)
The story of how her hair became magical in the first place and how she regained it all come out in this movie. A single drop of sun is a powerful thing.
As she prepares for her coronation, things get a little rambunctious and, well, you'll just have to watch the movie to learn how her hair came back and how it is filled with magic.
Rapunzel joins Sofia and Elena as the Disney princesses who have their own TV shows. And, these three also have magic in common.
Mandy Moore and Zachary Levi return to voice the young couple. As Rapunzel and Eugene prepare for their wedding, it is Rapunzel who decides she must first get more princess experience under her belt so the wedding is postponed and Eugene takes a position in the castle. The series will follow them and their adventures.
Included in this DVD are four shorts: "Checkmate" (a cute short in which spunky little Pascal tried to lure Maximus into a chess game), "Prison Bake" (baking by the Pub Thug mime), "Make me Smile" (a short in which Rapunzel tries everything to make a cranky woman happy), and "Hare Peace" (in which Rapunzel and Pascal baby sit – or bunny sit an adorable little rabbit).
Tangled Before Ever After is a fun way to start the new TV series and reprises that special spunk Rapunzel has and the awkward love of life that is Eugene's signature. Plus, don't forget the adorable and spirited Pascal.
The DVD includes a little journal for kids to keep their special thoughts or drawings.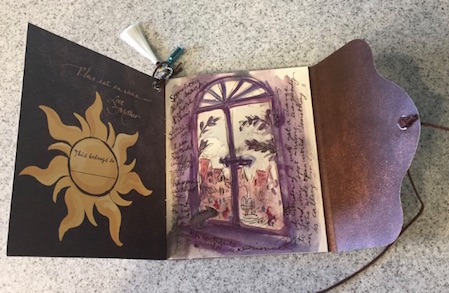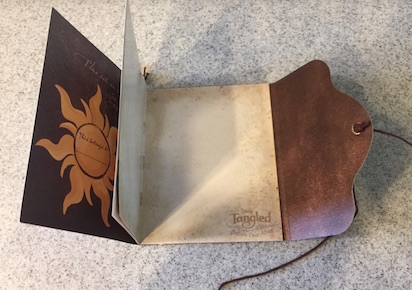 About the Author
Francine Brokaw has been covering all aspects of the entertainment industry for over 20 years. She also writes about products and travel. She has been published in national and international newspapers and magazines as well as Internet websites. She has written her own book, Beyond the Red Carpet The World of Entertainment Journalists, from Sourced Media Books.
Follow her on Twitter