Sutton Foster Talks Life, Age, and 'Younger'
Category:
Television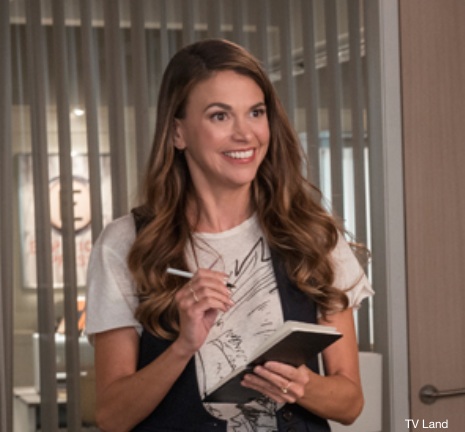 Set your DVR for the second season of the popular TV Land series Younger. Sutton Foster who plays Liza Miller in the show, is well-known to theater goers, having done plenty of musical theater on and off Broadway. Some viewers will remember her from the series Bunheads, in which she got to show off her dancing abilities. In Younger she is not an entertainer, but she is entertaining.
In the show Foster plays a 40-year old woman pretending to be a twenty-six year old. In real life she just turned 40 and marked the occasion by singing at Carnegie Hall. "I'm having a lot of life in show and work parallels," the actress told the media.
"I am 40, but I still feel like I'm 17 years old in my real life as I'm still sort of flailing and figuring things out, and I'm the only one (of her co-stars in the show) that doesn't have a child. The other ladies are all moms. So I tend to turn to them in learning how to play a mother on TV."
Foster does not have to give up her theatrical or concert work for the series. "I'm still out there singing and dancing," she said with pleasure. "And depending on Younger's schedule, it would be great to be able to do a theatrical production."
While she doesn't perform on the show, she did admit she likes to sing and dance between takes. And she and the entire cast tend to make each other laugh while filming. It is a happy set, as she and the rest of the cast conveyed.
Younger airs on TV Land and co-stars Hilary Duff, Debi Mazar, Miriam Shor, Nico Tortorella, Peter Harmann, Dan Amboyer, and Molly Bernard. It was created by Darren Star who was responsible for Sex and the City, Melrose Place, and Beverly Hills 90210.
About the Author
Francine Brokaw has been covering all aspects of the entertainment industry for 20 years. She also writes about products and travel. She has been published in national and international newspapers and magazines as well as Internet websites. She has written her own book, Beyond the Red Carpet The World of Entertainment Journalists, from Sourced Media Books.
Follow her on Twitter