'Supernatural Academy' is actually an addicting show
Category:
Television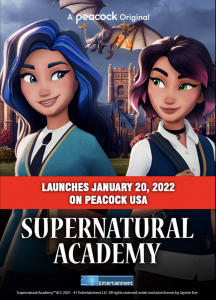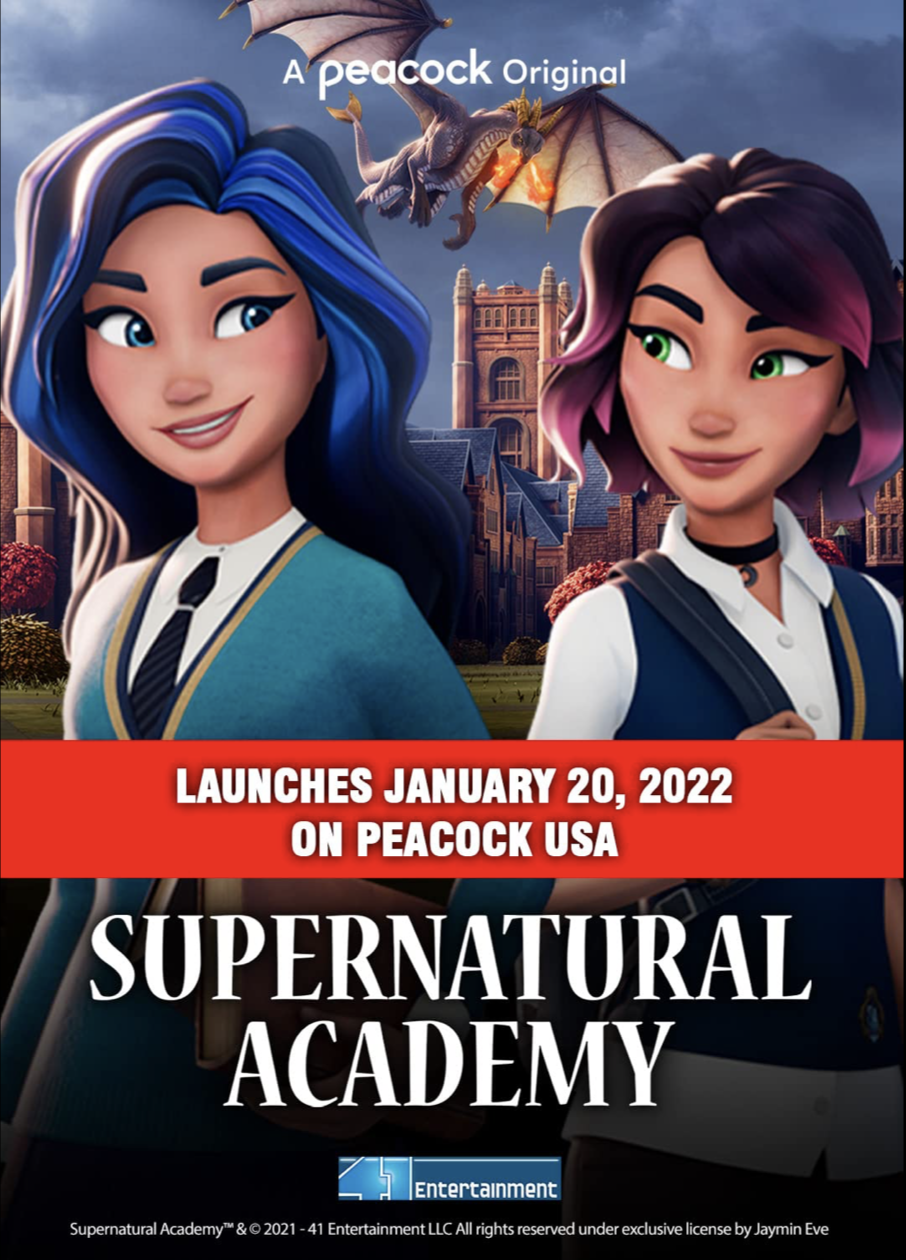 From the books by Jaymin Eve, Supernatural Academy is a fun animated series for all ages. It's really quite addicting. As a reviewer I had the chance to binge on the entire season over one weekend, and I have to admit I was hooked.
The story is part Disneyland combined with Hogwarts and a lot of other magical elements. It focuses on twins who were separated at birth and have no idea the other exists. Mischa went to live in the human world with her mother and Jessa stayed with her father in Stratford, an enclave where supernatural beings live safe from the humans. They consist of all kinds of entities: mermaids, fairies, vampires, shape shifters, trolls, etc.
When Mischa and her mother are discovered in New York, they return to Stratford where the girls are united and their story comes to light. They were separated to keep them safe. Having been born with a Dragon Mark, they would surely have been hunted and captured, but by separating them they have lived in safety for over fourteen years.
The legend is that those born with the Dragon Mark must be contained or they will raise the Dragon King who will rule unjustly. But the kids that have been contained are not evil.
When Mischa and Jessa join together, their sisterly bond grows and soon Mischa is welcomed into the "pack" of Jessa and her friends. Braxton (aka Brax) and his brother Maximus (aka Max) are part of the group and play an important role in the series, as do Jae, Terra, and others. The school is run by Headmaster Kristov, who has ulterior motives for letting Mischa into the school. The academy is for supernaturals and Mischa has no powers, at least she does not in the beginning. It takes time for her powers to develop.
Then the twins discover they are pawns in an evil plot to take over the world. They must learn to work together to save the worlds – both the supernatural realms as well as the human world.
To get to different locations, the supernaturals use special doors. This is a fun aspect, kind of reminiscent of the doors in Monsters, Inc. There are many fun elements involved in the series as well as several scenes of peril. And yes, not everyone gets through the season alive. But good triumphs over evil.
There are 16 episodes in this season, and if the final scene has a clue, it is that there will be another season coming later. The characters are interesting and although they are different from each other in many ways, they all have qualities that are worthy of the story. And even though this is an animated series and meant for young adults, there are plenty of parents who will enjoy watching the show with their children.
Supernatural Academy will begin streaming January 20, 2022 on Peacock. It is a fun and intriguing series that brings together magic along with familial relationships.
About the Author
Francine Brokaw has been covering all aspects of the entertainment industry for over 25 years. She also writes about products and travel. She has been published in national and international newspapers and magazines as well as Internet websites. She has written her own book, Beyond the Red Carpet The World of Entertainment Journalists, is the entertainment correspondent for Good Day Orange County, and has her own TV show, Beyond the Red Carpet, on Village Television in Orange County. She is a longstanding member of the Television Critics Association, was a longstanding member of the Los Angeles Press Club, and is accredited by the MPAA. Follow her on Twitter.