Storytime Singalong Volume 1 CD GIVEAWAY
Category:
Giveaways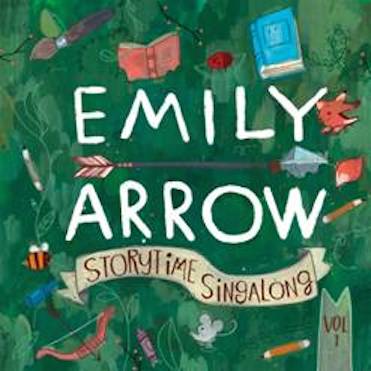 Singer-songwriter Emily Arrow is making her mark in the children's music industry the best way she knows how, having turned her appreciation and love for singing, children's stories and art into a new kids' music genre – KidLit Tunes  – launching with a new series – Storytime Singalong. The charming album, Emily Arrow: Storytime Singalong Volume I is the first title in the series.
"With Storytime Singalong I created 'sing-along' songs that encourage kids, parents, teachers, caregivers, and librarians to enjoy together — through the language of music, the power of words and the beauty and art of book illustrations," explained Emily.
We have some copies to giveaway.
To be eligible to win a copy of Storytime Singalong CD, email us at [email protected] with "Storytime Giveaway" in the title. Please supply your name, address, phone number and email address (so we can let you know if you are a winner).
The deadline for this giveaway is February 26, 2016.