Story Time With Barney DVD GIVEAWAY
Category:
Giveaways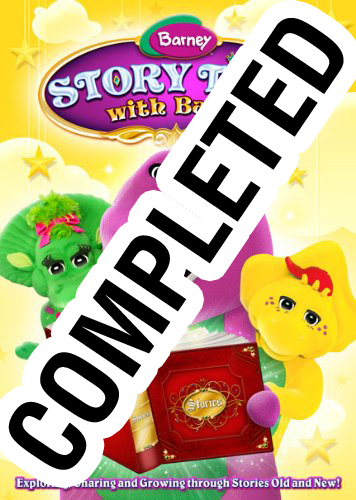 Once upon a time, Baby Bop, Ryan and Daniel joined Barney on some storybook adventures! With the help of classic tales, the Dinos and friends learn important lessons like patience, honesty and perseverance. Baby Bop must contain her excitement to understand that good things come to those who wait, Ryan sees that it's better to be honest and play fair and Daniel discovers that practice makes perfect! Barney shows that stories, imagination and friends can lead to Happily Ever After!
Episodes include:
· "Fairy Tales"
· "The Emperor's Contest"
· "The Sword in the Sandbox"
DVD BONUS FEATURES
· "Short Stories with Barney" featurette
To win your own copy of Story Time With Barney, To be eligible to win a copy of Story Time With Barney, email us at [email protected] with "Barney Giveaway" in the title. Please supply your name, address, phone number and email address.
The Deadline for this giveaway is January 30. 3014.