'Special Paws' – Book Review
Category:
Books and Music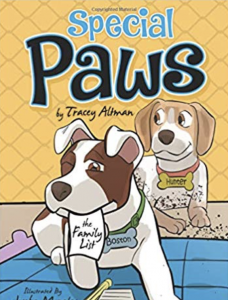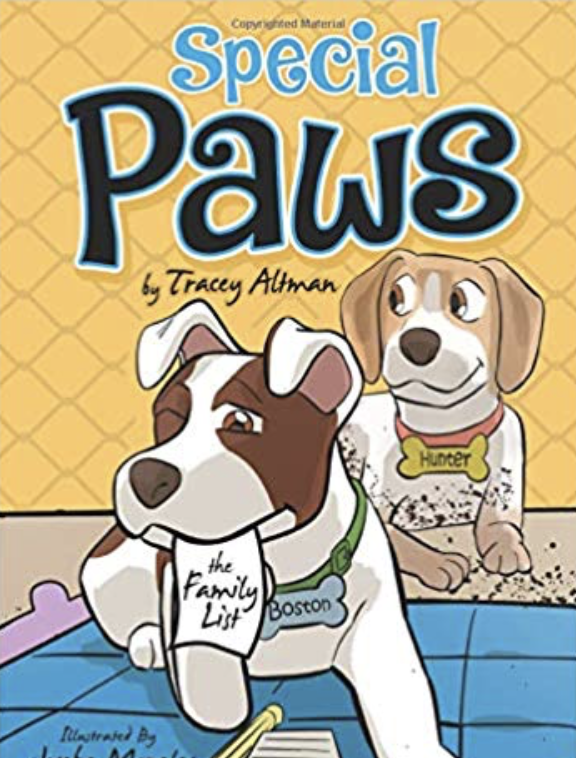 Tracey Altman has written a sweet and inspiring book for kids with wonderful illustrations by Joseba Morales. This book was inspired by her personal story.
When she was 50 years old Tracey got her first dog. She made a list of what she wanted in a dog and went to shelters to find her beloved pet. The book is a twist on that story.
In the book the two little dogs in a shelter put together their own list of what they want in their owners. They are Boston and Hunter whose crates are next to each other. Hunter instructs Boston how to compile a list of what would make him happy in a new home. Does he want kids? Does he want a big yard or would he prefer to go on walks?
Luckily for these two adorable dogs, they find their forever homes, but many dogs are not that lucky. By instilling the desire to adopt, not shop, kids will see the benefit of finding their own special pet from a shelter.
This 38-page soft cover book is a great bedtime story. It is a sweet story and with the illustrations the tale is more than just words. And the page numbers are imprinted in little paws at the bottom of the pages, adding an additional bit of fun for readers.
There is no doubt Boston and Hunter will be taken to the hearts of many youngsters when they hear their story. It is a good book for parents to read to their children and also a good beginner book for young readers.
• Paperback: 38 pages
• Publisher: Inspired Forever Books
• ISBN-10: 1948903113
• ISBN-13: 978-1948903110
About the Reviewer
Francine Brokaw writes about books, products, travel, and entertainment. She has been published in national and international newspapers and magazines as well as Internet websites. She has written her own book, Beyond the Red Carpet The World of Entertainment Journalists, from Sourced Media Books, is the entertainment correspondent for Good Day Orange County, and has her own TV show, Beyond the Red Carpet, on Village Television in Orange County. Follow her on Twitter.