Song of the Sea Combo Pack
Category:
Blu-ray's and DVD's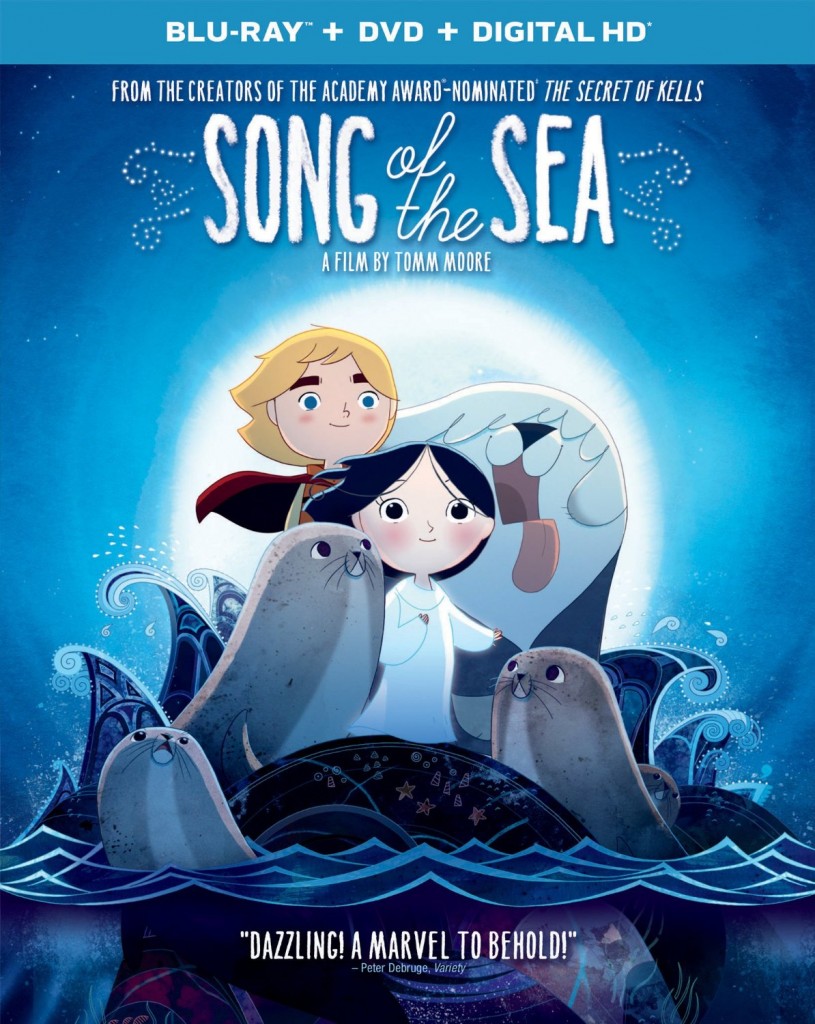 Song of the Sea is a magical adventure based on Irish/Scottish legends. The movie follows a little girl named Saoirse who is the last of the selkies. Selkies are seals that magically transform from seals into people. In the sea they are seals and on land they are human.
The story begins with Ben who is anxiously awaiting the birth of his little sister, however his mother, who he later discovers is a selkie, must suddenly leave her family and return to the sea. In exchange she leaves a new baby girl. Saoirse is a sweet child but Ben is not the good older brother he promised his mother he would be. In many ways he resents the little girl. After all, she came when his mother left.
When their grandmother comes to visit, the old woman insists the children come to live with her in the city, telling their father that a lighthouse on a little island is no place for children. As soon as they can, the children escape from their grandmother's house and Ben thinks they are going back to their father and their home in the lighthouse. But Saoirse has other ideas. She is a girl on a mission, so to speak. Along the way she is hunted by those who wish to harm her and prevent her from doing what she was born to do. This little girl is the only salvation for a world of spirits and fairies.
There are plenty of endearing scenes in this movie. Combining Celtic folklore with interesting animation and hauntingly beautiful music, Song of the Sea is definitely enchanting. It's not one of the high-tech animated films we see a lot of these days. It is a heartfelt story with charm.
Saoirse, Ben, their dog Cu, and this story of feelings, home, and family will touch your heart. Humans, animals, and all of nature combine into one beautiful tale of love, with some delightful animated sequences and plenty of emotion.
The combo pack includes a Blu-ray, a DVD, and Digital HD. Bonus features include a peek behind the scenes, animation tests, and "The Art of Song of the Sea" which has several images from the animated film.
The movie was nominated for an Academy Award and several other awards, and won the Satellite Award for Best Motion Picture, Animated or Mixed Media.
Song of the Sea is rated PG for some mild peril, language, and pipe smoking images.
About the Author
Francine Brokaw has been covering all aspects of the entertainment business for 20 years. She also writes about technology and has been a travel writer for the past 12 years. She has been published in national and international newspapers and magazines as well as internet websites. She has written her own book, Beyond the Red Carpet The World of Entertainment Journalists, from Sourced Media Books.
Follow her on Twitter
Like her on Facebook