Some Fun and Food in Flagstaff, Arizona
Category:
Travel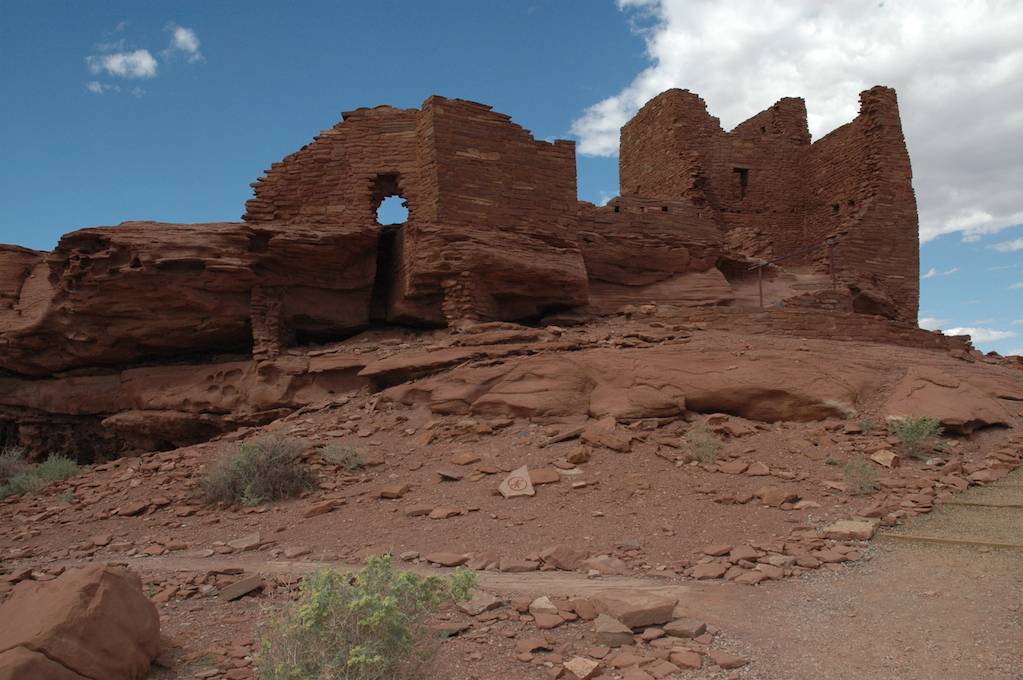 With the climate of Anchorage, Alaska, Flagstaff, Arizona is a year-round vacation destination with much to offer – and it's only 150 miles from Phoenix. Flagstaff is a hub of train activity and believe me, you'll see and hear more than a hundred trains that pass through all day, every day. I recently had the pleasure of discovering the charms of this delightful area with a friend. We learned there is a lot packed into this city.
Flagstaff is more than just home to Northern Arizona University. The Arboretum offers guided tours through the 200 acres of beautiful grounds. We were taken by the beautiful scenery in the botanic garden and all the surroundings. Everywhere we turned it was like a picture postcard. And we have the pictures to prove it.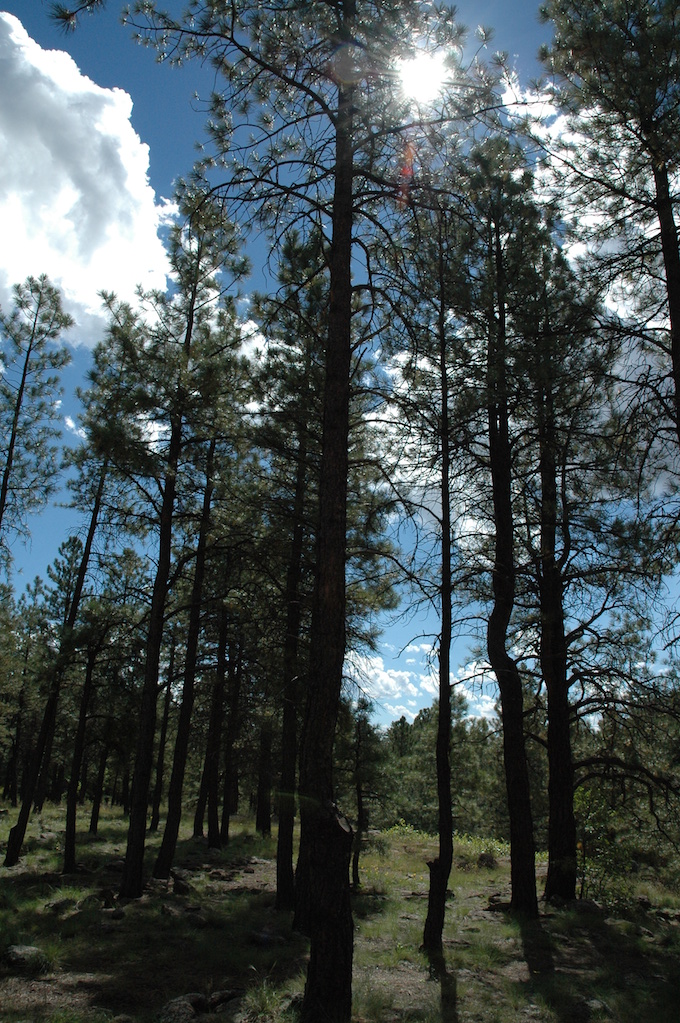 The Museum of Northern Arizona has exhibits featuring the rich history of the state. With artifacts and artwork, this is a wonderful place to learn about the people who lived in this part of the country before freeways, cars, and even trains. The native cultures and traditions are displayed in a magnificent building that sits in a picturesque setting. There is a lot to see here, and don't forget to snap a few pictures. Just don't take any photos of the dolls on display – you won't know which ones have "curses" on them. We were a little camera happy and took several photos before we discovered that some of the dolls brought bad luck. Thank goodness for the "delete" button on digital cameras. Delete, delete, delete. Whew. That saved us from bringing bad luck back with us! While we might not believe in all the ancient curses, we didn't want to take any chances. You never know!
Our next stop was the Riordan mansion, a giant house that was built in 1904 by one of the city's first families. This place is huge. There are over 40 rooms and 13, 000 square feet. Take a guided tour of the place and see how this family lived back at the turn of the century – the twentieth century.
The altitude here is 7,000 feet so it feels like an alpine ski town. And speaking of an alpine ski town, when you're in Flagstaff you must eat at Altitudes Bar 'n Grill. The atmosphere is rugged and the food is yummy. With everything from homemade soup, sandwiches, pasta and more, there is something here for every taste. And be sure to listen for the trains that come through the town regularly. When a train passes by there are special "shooters" of the day. They have half price burgers on Mondays and other specials throughout the week. My personal recommendation is their veggie burger, however if you prefer meat, they have that too. But this place is more than just food – it's a lot of fun as well.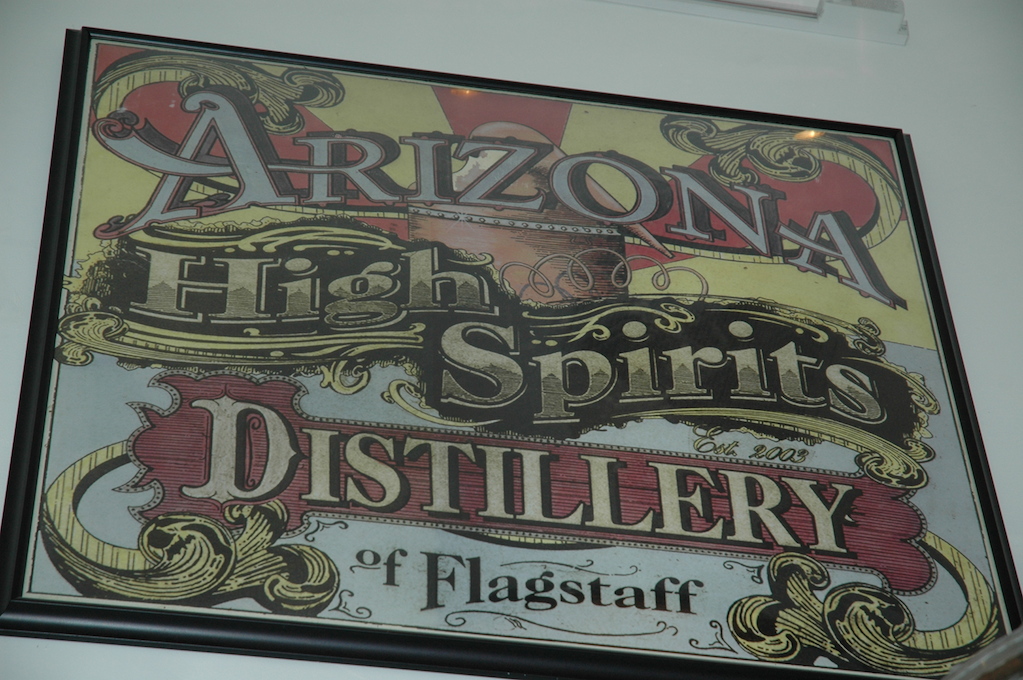 And while we're on the subject of food and drink, The Arizona High Spirits Distillery is the highest altitude distillery in North America. Originally a micro-brewery, this place has evolved into a distillery of spirits, with a state of the art custom still brought in from Germany. They make some pretty tasty vodka here. And for something a little different and more Arizonian, you've got to try some pink prickly pear vodka. But even more than simply quenching the thirst of their customers, Arizona High Spirits Distillery has a license to distill alcohol for alternative fuel! Talk about your "high" octane! They are working with the U.S. Forest Service and the university to research alternative fuels and lessen our dependency on foreign oil. Three cheers for Arizona High Spirits Distillery!
While we were in Flagstaff we took a little detour to the Wupatki National Monument, which is only about 40 miles from the city. This is a true historic site. We walked through the trails to the pueblo ruins and felt as though we were literally stepping back in time. This is an awe-inspiring way to learn about how these people lived.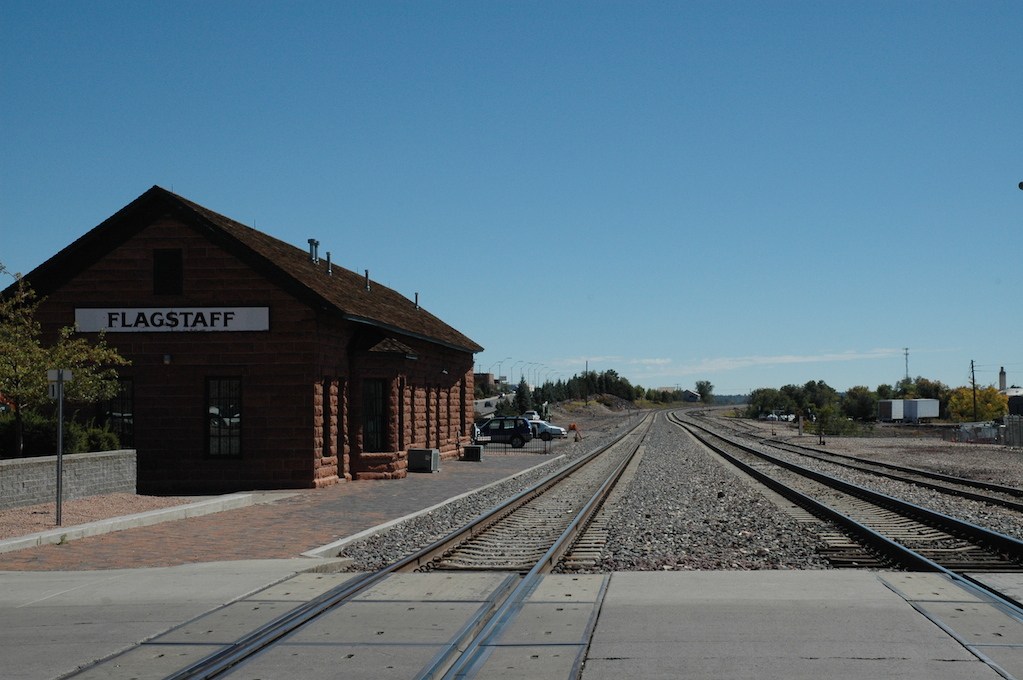 These are just a few places to visit while you're in Flagstaff. There are many more things to do and places to see here. The Embassy Suites Hotel is a great place to stay when you're in town. It's comfortable, easily accessible to everything, affordable, and perfect for families.
Flagstaff is known as the "City of Seven Wonders" because of its proximity to seven scenic locations: The Grand Canyon, Oak Creek Canyon, Walnut Canyon, Sunset Crater, Meteor Crater, Wupatki National Monument, and the San Francisco Peaks.
And just a note about how the city got its name. On July 4, 1876, one hundred years after the country was born, some settlers from New England hung a flag on a tall pine tree, which became the flag staff. This tree, or flagpole, became a landmark and supplied the name for the city. That's just an interesting tidbit to remember when you're visiting Flagstaff, Arizona.
About the Author
Francine Brokaw has been covering all aspects of the entertainment business for 20 years. She also writes about technology and has been a travel writer for the past 12 years. She has been published in national and international newspapers and magazines as well as internet websites. She has written her own book, Beyond the Red Carpet The World of Entertainment Journalists, from Sourced Media Books.
Follow her on Twitter
Like her on Facebook