Sofia the First Songs from Enchancia CD
Category:
Books and Music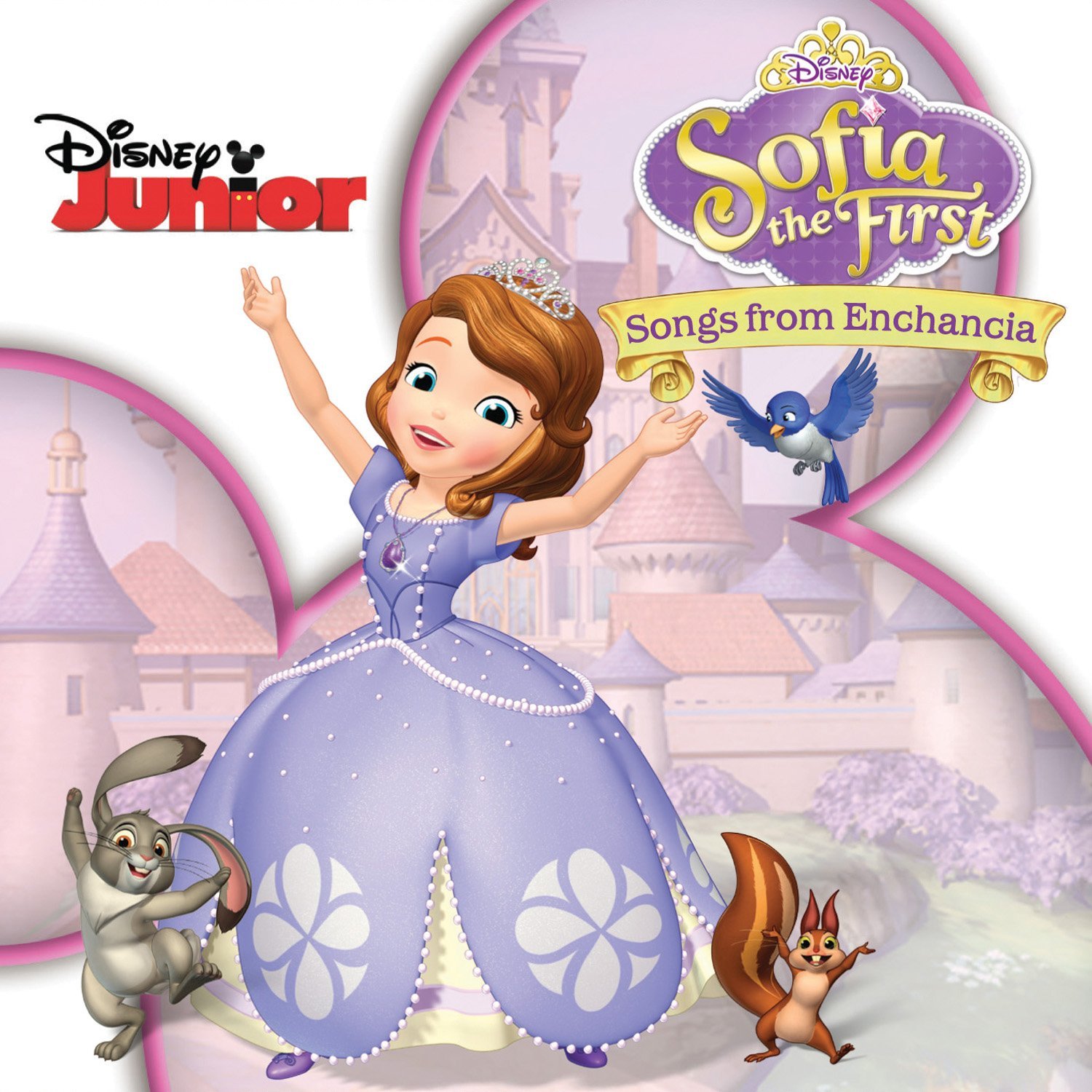 From the popular Disney Junior Channel's series Sofia the First comes a delightful CD filled with music embracing the love and spirit of Sofia and everyone in the land of Enchancia. Sofia the First: Songs from Enchancia includes 19 musical tracks, and several are karaoke versions so your child can sing along with the music and be the star of the song. And what little kid doesn't fancy himself/herself as an aspiring singer?
One of the fun things about the show is that Sofia, a Disney Princess-in-Training, is often visited by the other Disney Princesses, who help her out when she is troubled. And we all know music is part of the Disney Princess stories, so it's natural they sing with Sofia as well. On the CD Sofia sings songs with Ariel, Belle, and Jasmine, who each visited her on one occasion. The song with Cinderella was in the first Sofia the First soundtrack.
The tracks on this CD are:
Sisters and Brothers

Merowe Cove

The Love We Share (with Ariel)

Bigger is Better

You Can Always Count on Baileywick

Make it Right (with Belle)

Good Little Witch – Ballad

Good Little Witch

The Ride of Your Lives (with Jasmine)

A Recipe for Adventure

Bring My Best Friend Back (with Clover, the bunny)

The Simple Life

Make Way for Miss Nettle

Enchancia

Be Who You Wanna Be

Merroway Cove (Karaoke version)

Bigger is Better (Karaoke version)

Good Little Witch (Karaoke version)

A Recipe for Adventure (Karaoke version)
These are all fun songs sung by the various members of the cast, and mostly by the little princess (in-training) who is learning how to be a princess, how to be Royal, how to live with siblings, and how to grow up. Sofia is a beloved character and her TV show is popular with kids and their parents. Sofia is a great role model for little kids. She is kind, caring, courteous, and loving. The songs included in her new CD are sure to be sung around your house over, and over, and over…
About the Author
Francine Brokaw has been covering all aspects of the entertainment business for 20 years. She also writes about technology and has been a travel writer for the past 12 years. She has been published in national and international newspapers and magazines as well as Internet websites. She has written her own book, Beyond the Red Carpet: The World of Entertainment Journalists, from Sourced Media Books.
Follow her on Twitter
Like her on Facebook