Sneak Peek at 'The Adventures of Puss in Boots' Season 3 on Netflix
Category:
Sneak Peeks & Trailers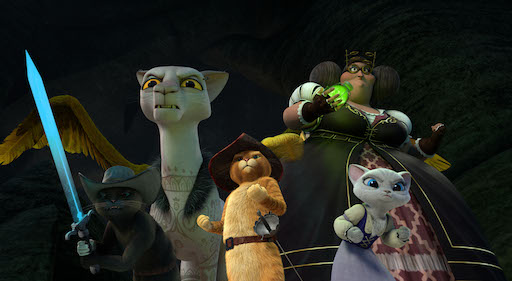 The world's most legendary swordfighter, Puss in Boots, swings into action with more of your favorite fun-filled magical adventures in the all-new Season 3 of THE ADVENTURES OF PUSS IN BOOTS!
Season 3 picks up where the epic cliffhanger from last season left off: Puss must go toe-to-toe against the evil Bloodwolf. When Puss realizes he can't do it alone, he forms the Senior Defense Squad and joins a rowdy band of Sky Pirates to help the fight against the Bloodwolf.
And the only way to watch is on Netflix July 15, 2016.
Check out this clip: