Sela Ward stars in 'Graves' on EPIX
Category:
Television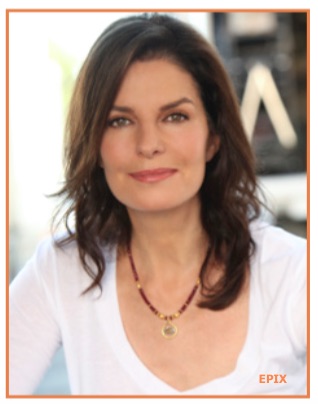 Sela Ward returns to TV on top. She plays former first lady Margaret Graves with Nick Nolte playing the former president. Margaret is a no-nonsense, strong, passionate woman. She is the rock that holds her husband and entire family together. Ward met with the media and discussed her new role.
"One of the great things about playing a role like this for women in general is that women really subjugate their passions, their secret desires, their unlived lives for their children, their family, their husband, behind the scenes, and Margaret is getting to live her unlived life, her second spring, and I think that will resonate with a lot of women because we're all living to our 80s on the average, mid 80s, and you really have to look at your life and go, 'We're getting an entire second adulthood, and what are you going to do with that? What are you going to do with the rest of your life?'"
In the second episode Margaret is approached to run for the Senate. She has been a beloved first lady and the anchor for her husband. Now it's her time to shine.
"In Margaret's case," explained the actress, "she's getting to live her secret passion and dream, and we all should do that across the board. I think it resonates with the deep theme, particularly for woman."
The idea of having a second chance at a different life later on is appealing to this woman. She notes that since we are all living longer, and hopefully remain healthy, we don't need to retire at a certain age. We are still worthy and have something to contribute later in life.
Ward is thrilled that her character might inspire other women to think about their own dreams and even though they might be middle aged, they can still follow their heart and passion. Middle age is not the ending of our lives. It can simply be the next step up.
Ward just turned 60 and is happy with this stage in her life. She is also happy that her character is not wallowing in the past and her past glories but moving forward and finally looking out for herself and her own desires, not just those of her family.
Sela Ward first caught the attention of viewers in the 9183-1984 series Emerald Point N.A.S. Her big hit came on the series Sisters (1991- 1996). She played Lily Manning in the series Once and Again in 2002, then Jo Danville in 2013 in CSI: NY. Her list of films and TV shows is varied, however her latest role affords her the ability to not only showcase her talent but also inspire viewers.
Graves premiers October 16 on EPIX.
About the Author
Francine Brokaw has been covering all aspects of the entertainment industry for over 20 years. She also writes about products and travel. She has been published in national and international newspapers and magazines as well as Internet websites. She has written her own book, Beyond the Red Carpet The World of Entertainment Journalists, from Sourced Media Books.
Follow her on Twitter