Season and Series Finales in May
Category:
Television

May 2016 has plenty of surprises for TV viewers. Here are season (and series) some wrap-ups of popular TV shows.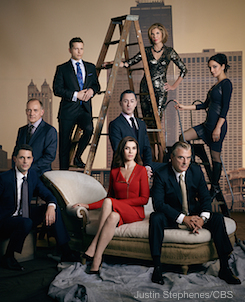 It was a rough seven years for Alicia Florrick (Julianna Margulies). She was cheated on by her politico husband with a close friend, wrongly convicted of stealing an election, and lost the love of her life, Will, in a courtroom shooting. This past Sunday marked the finale of CBS' The Good Wife reaffirming that life is never neat and tidy, especially for television heroines.
Over the coming weeks, fans will encounter cliffhangers both on screen and off, new plot directions, along with unexpected detours and disarming answers. Falling into the latter category is ABC's Quantico on May 15 as fugitive FBI agent Alex Parrish (Priyanka Chopra) discovers the real culprit behind the attack on New York. Filling in the blanks executive producer Joshua Safran brought back academy dropout Elias, and included an epilogue that sets the stage for season 2.
ABC's Once Upon a Time caps off its season earlier in the evening of May 15 with a two hour finale that finds morally torn Regina Mills (Lana Parrilla) and her pal Emma Swan (Jennifer Morrison) hightailing to the Big Apple in pursuit of adopted son Henry (Jared Gilmore), who's on a mission to destroy magic. Upping the ante, black hearted Mr. Gold (Robert Carlyle) is in hot pursuit.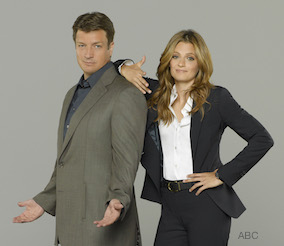 Stana Katick, who plays detective Kate Beckett, announced she will not be returning for season 9 of ABC's Castle. Hedging his bet, executive producer Terence Paul Winter ordered two endings. One provides proper closure as Beckett and Castle (Nathan Fillion) go up against mysterious LokSat, while the other finds the novelist wrestling with his wife's death. Unfortunately, the plug has been pulled on this series so the finale of Castle is on May 16.
Promising a "classic telenovela twist" on May 16 The CW's Jane the Virgin picks up the day before Jane's (Gina Rodriguez) wedding, complete with a bridezilla meltdown by Rogelio (Jaime Camil), a guest appearance by Charo, and flashbacks to Alba's (Ivonne Coll) own wedding. Will Jane lose her virginity? That hinges on the exchange of "I dos."
After weeks of sleepless nights and record breaking catches, the North Atlantic Bluefin season comes to a close with the finale of National Geographic Channel's Wicked Tuna on May 16. Four boats are within striking distance for the title. Immediately following, the season's captains join host Mike Catherwood to field questions from a live audience.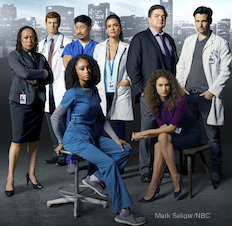 Change is the operative word during the finale of Dick Wolf's Windy City franchise Chicago Med on NBC May 17th. Sarah (Rachel DiPillo) is trapped by her decision to take a pathology residency, while Dr. Rhodes (Colin Donnell) contemplates switching from trauma to cardiology. On a personal level, hospital administrator Goodwin (S. Epatha Merkerson) encounters marital woes, while Dr. Manning's (Torrey DeVitto) past catches up with her.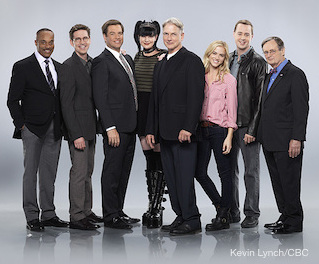 Stock up on the Kleenex for Michael Weatherly, who has inhabited the roll of charming Tony DiNozzo for 13 seasons bids goodbye during the season finale of NCIS on May 17. Ready to fill the void are FBI vet Tess Monroe (Sarah Clarke) and British MI6 agent Clayton Reeves (Duane Henry). Meanwhile, Weatherly is waiting to hear if his new pilot, Bull, is being picked up by CBS for the 2016-17 season. The new series is based on the early career of Dr. Phil McGraw.
For its season finale, ABC's Black-ish pays homage to the classic 1970's sitcom Good Times on May 18. Channeling 1970's garb, Dre (Anthony Anderson) and his clan are transported via a dream sequence to Chicago's inner city. To cast member Marsai Martin goes the honor of uttering Jimmy Walker's catch phrase – dy-no-mite.
PBS Nature season Jungle Animal Hospital finale on May 18 takes viewers behind the scenes at Guatemala's ARCAS rescue center where veterinarians and staffers rehabilitate whatever animal comes through their doors. That night's segments feature a spider monkey named Bruce, a flock of abused baby parrots, while the center's captive-bred scarlet macaws are released in the wild.
Wedding bells are ringing during the finale of FOX's Empire on May 18, but for who is a closely guarded secret. Predictably, battling exes Lucious (Terrence Howard) and Cookie (Taraji P. Henson) are likely to feel the heat when Shine Johnson (rapper Xzibit) arrives on the scene seeking revenge over the death of his son by Lucious.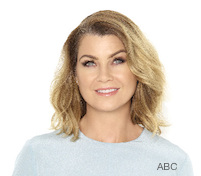 Despite dire predictions that Grey's Anatomy would be on life support following the death of Dr. Derek Shepherd last April, ABC's medical melodrama rebounded nicely to become broadcast networks' second most popular drama behind Empire. The May 19th finale finds Meredith (Ellen Pompeo) impulsively surrendering to her emotions.
Too big to be contained in its regular time slot, NBC's Grimm expands to two hours on May 20. Portland detective Nick Burkhardt (David Gluntoll) finds himself in dire straights, held captive by Conrad Bonaparte (Shaun Toub), head of the terrorist Wesen group Black Claw.
Jane Doe (Jaimie Alexander) is determined to uncover the truth behind her mission, but those answers might jeopardize her relationship with handler/former fiancé Oscar (Francois Arnaud) and FBI agent Weller (Sullivan Sapleton) during the May 23rd finale of NBC's Blindspot.
About the Author
Winnie Bonelli is a former entertainment editor for a daily metropolitan New York City area newspaper. She is passionate about movies and television and loves to take readers behind the scenes.