Scooby-Doo! Frankencreepy DVD GIVEAWAY
Category:
Giveaways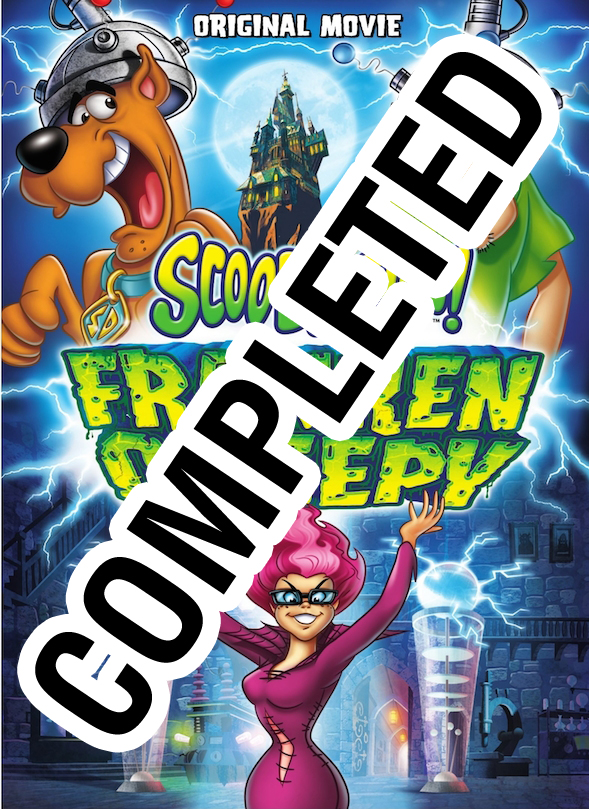 Scooby-Doo and those "meddling kids," Shaggy, Fred, Daphne and Velma are back! In this spooky adventure, Velma discovers she's inherited her great-great-uncle Dr. Von Dinkenstein's cursed castle in the terrifying town of Transylvania…Pennsylvania, that is. Just when the Gang persuades Velma to claim her inheritance, the ghost of Dinkenstein Castle blows up the Mystery Machine as a warning to the group that each of them will lose what is most dear to them if they continue to pursue the mystery of the castle. Now the gang must spring into action to solve the mystery while also dealing with the threats from Dickenstein's ghost.  Can Fred work without his precious Mystery Machine?  What happens to Daphne when she loses her good looks?  And how will Scooby and Shaggy ever work without their appetites?  More importantly, what family secret has Velma been hiding all along?
"Scooby-Doo movies are a big hit with viewers because they contain classic elements that made the original TV series such a success partnered with cutting-edge animation, and contemporary storylines that appeal to today's viewers. We are delighted to offer this new title in this beloved film series to consumers," said Mary Ellen Thomas, Vice President Family & Animation Marketing. She added, "As Halloween approaches, Scooby-Doo! Frankencreepy is the perfect option for family-friendly entertainment. It's a great choice for family movie night."
Bonus Episodes:
A Gaggle of Galloping Ghosts
To Switch a Witch
To be eligible to win a copy of Scooby-Doo! Frankencreepy, email us at [email protected] with "Frankencreepy Giveaway" in the title. Please supply your name, address, phone number and email address (so we can let you know if you are a winner).
The deadline for this giveaway is August 22, 2014.