Salinger on PBS' American Masters
Category:
Television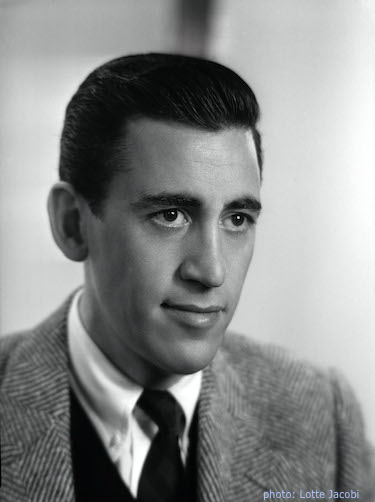 The book The Catcher in the Rye propelled J.D. Salinger to iconic proportions. Salinger is a new documentary that explores the popularity of the book as well as the life of the author.
J.D. Salinger had an interesting yet rather odd life. He was a rather odd person, to put it bluntly. In his younger years his goal was to be published in the New Yorker, and submitted article after article, which resulted in rejection after rejection. In the beginning of his life he wanted to be an actor, then a theater critic, then a writer. He succeeded in getting published in the New Yorker, and then his first novel, The Catcher in the Rye, thrust him and his popularity and reputation to the stratosphere.
After the enormous success, Jerry Salinger went into relative seclusion, being compared to the isolated existence of Howard Hughes. Yet Salinger was not a complete recluse and although he was an odd man, he did have friends and venture out of his New Hampshire retreat.
Salinger had a wealthy background. He attended prep school then military school. In World War II he was in the Counter Intelligence Corps. During the war he spent 299 days in combat, an experience that haunted him the rest of his days. His time in the war gave him his voice as a writer. The pain and suffering he saw and experienced led to a mental breakdown from which some think he never fully recovered.
Salinger loved young (emphasis on "young") women and carried on relationship with many of them. His first real love was Oona O'Neill, the daughter of playwright Eugene O'Neill, who broke his heart by marrying Charlie Chaplin while Salinger was fighting in the war. That, along with many other personal experiences added to the moroseness he felt and about which he wrote.
The Catcher in the Rye was front and center in three tragic events: The murder of John Lennon in 1980, the assassination attempt of President Ronald Reagan in 1981, and the murder of actress Rebecca Schaeffer in 1989. Each of the shooters was enamored by the story and referred to it in their defense or their interrogation. That alone would be enough to deeply affect a writer, but that was not what sent Salinger into seclusion, as he has been living a very private life for decades prior to these events. He was a private man from the beginning and didn't want anything to do with the public. He wanted his words to speak for him, not his life.
While watching this documentary I found myself continually wondering why people get so wrapped up in a "celebrity" so much so that they travel to the hometown of him/her to catch a glimpse of them or get them to say something to them. It's a strange phenomenon, which followed Salinger through all the days of his life.
J.D. Salinger stopped publishing early in the 1960s, yet continued to write every day. The stories and novels he wrote while in relative seclusion will begin to be published in 2015.
Salinger was a strange man, which is evident in this film. He is considered by some to be a genius, by others as an eccentric, and by others as simply weird. You be the judge. Salinger premiers January 21, 2014 on PBS as the 200th episode of the American Masters series.
About the Author
Francine Brokaw has been covering all aspects of the entertainment business for 20 years. She also writes about technology and has been a travel writer for the past 12 years. She has been published in national and international newspapers and magazines as well as Internet websites. She has written her own book, Beyond the Red Carpet: The World of Entertainment Journalists, from Sourced Media Books.
Follow her on Twitter
Like her on Facebook