Riff Rockit's Luz Verde Vamos! CD GIVEAWAY
Category:
Giveaways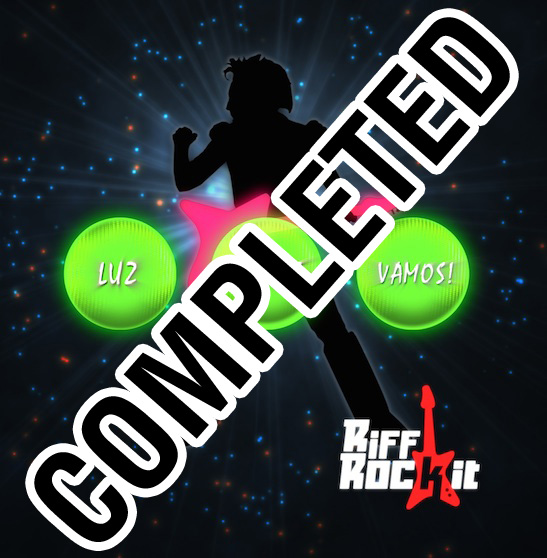 Riff Rockit has a new all Spanish CD. It's geared for ages 3-9.
Luz Verde Vamos! kicks off with "Rock del Alfabeto," a rocking alphabet song that infuses the traditional 12-bar blues with more than a little shot of salsa. High energy continues with "Que Fue Eso," a fun, quirky "noises in the neighborhood" rocker that builds on Latin pop forms dating back to Freddy Fender and Ritchie Valens. The third track, "Luz Roja," is like AC/DC meeting Kansas "en Español." Track four, a bit of rockin' reggae, is "Perlitas Blancas," dedicated to the diligence necessary for maintaining a mouthful of pearly whites. "Playa" conjures the gentle images of a trip to the beach à la Seals and Crofts, while the all-things-Hollywood California kitty cat, "Mr. Tux," brings to mind '80s electropop in a feline mix with '80s rock.
With a poetical crescendo from its acoustical opening, the sweet rock ballad "El Invierno" describes wintertime in accents gentle to passionate, while tropical bongos set the mode for "Buenos Modales," a fun song that offers kids a hint to remember their manners. Riff Rockit says of "Helado," "If the band No Doubt wrote a song about ice cream, in my head it would sound like this!" Luz Verde Vamos! comes to a lively conclusion with some old-time, back beat rock 'n' roll on "El Gusanito," a happy sing-along song, perfect for the best of times.
To be eligible to win a copy of Luz Verde Vamos!, email us at [email protected] with "Luz Verde Vamos Giveaway" in the title. Please supply your name, address, phone number and email address (so we can let you know if you are a winner).
The deadline for this giveaway is September 5, 2014.