'Reverie' is just what the doctor ordered this summer. No technical/nerd foundation necessary!
Category:
Television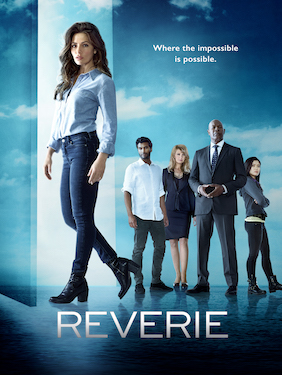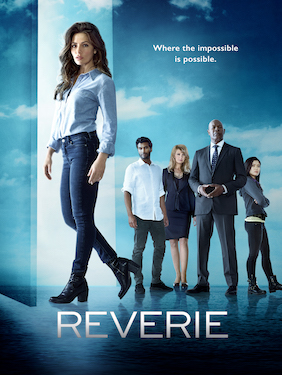 Since Timeless, NBC's time travel drama, has come and gone like a tornado (and the future of this show still remains on the bubble), I was seriously dreading this summer with nothing substantial to watch. Distress no more. There's a new girl in town! Join me in welcoming Mara Kint of the new high-concept drama series Reverie debuting on Wednesday, May 30, 2018. She's a lot like Timeless' Lucy Preston; a petite yet dynamic, determined, and compassionate powerhouse woman. In other words, another nod to female empowerment from NBC!
"Reverie" is an immersive virtual reality program developed by Onira Tech that provides 'an ideal escape' from your miserable/painful lives. When seven of their clients decide to stay put in the beautiful and painless 'heaven' they had created, they fall into comas. Why bother to come back to harsh reality of your existence when you can linger in your virtual world where the impossible is possible?
In order to keep the funding coming, Charlie (Denis Haysbert) was ordered to do something radical since they are radical problems. Mara (Sarah Shahi), who used to work for Charlie as a hostage negotiator in the force, is intrigued by the notion of a field trip to heaven. After all, she has been drowning in guilt, pain, and sorrow for the last two years since an unimaginable personal tragedy took place. Her escape and numbing agents are alcohol and prescription drugs. After a brief training, Mara attempts to persuade the first coma patient to let go of his past and come back to his family. Can she do it?
Mickey Fisher, Executive Producer/Creator, came up with Reverie after experiencing the exhilarating virtual reality platform with Google Cardboard. "It was so much fun even with this basic equipment that I thought if this gets better where we can design and build the world around entirely to our specifications, we are doomed as a species because nobody wants to come back," says Fisher. Then came the idea of a tech company with such a VR program that needs to face up to precisely the issue of users getting stuck. Who better to extract them than a hostage negotiator who is trained to read someone like a book? Fisher's template of Mara also includes physical capability of an action hero yet warm & compassionate human being.
"Mara's superpower is her ability and willingness to understand you," Executive Producer Tom Szentgyorgi describes our heroine's gift. "The show really requires an action hero who can break your heart and there aren't a lot of actresses who can cover that much ground," Szentgyorgi raves about Shahi's outstanding performance. I agree. They couldn't have picked a better actress!
In this digital and highly divisive off-kilter world, we have been losing human connections, specifically empathy, left and right. Mind you sympathy and empathy are dissimilar. When was the last time somebody sat with you in your darkest hour without judgment? Empathy is gained only when you learn radical self-acceptance through great losses; to be more compassionate toward the unforgivable parts of your Self. No wonder I kept singing, "What the world needs now is empathy, sweet empathy. It's the only thing that there's just too little of," while I was writing this review. I hope empathy is not totally eradicated from the earth and ends up being a foreign concept or a vague memory that you can experience only in virtual worlds. I don't want to live in a world without compassion, but we certainly are heading that direction, aren't we?
Reverie premieres Wednesday, May 30, 2018 on NBC.
About the Author
Meg Mimura is a TV critic who actually watches shows zealously in search of human drama worth watching. She is a member of Television Critics Association as well as Academy of Television Arts and Sciences.