'Rescued Chimpanzees of the Congo with Jane Goodall' is a must-see
Category:
Television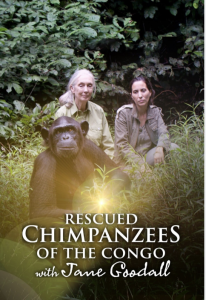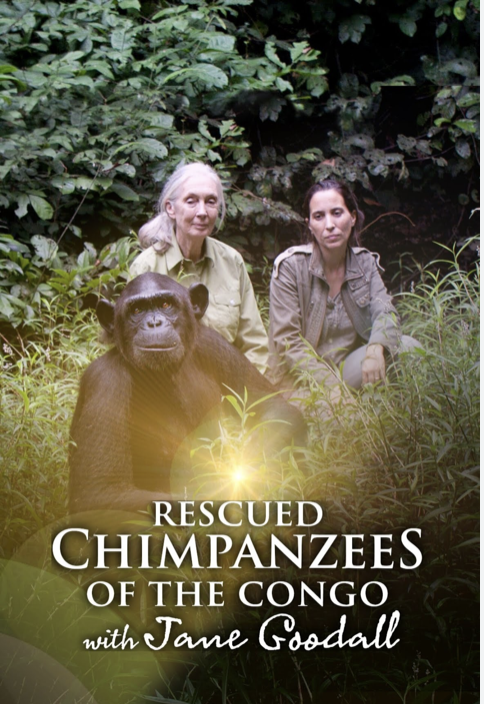 Rescued Chimpanzees of the Congo with Jane Goodall is a heartening and heartwarming look at the people who are working tirelessly to save chimpanzees. These little fellows are sweet and in need of care and love, and humans, under the initial guidance of Jane Goodall, have taken up their cause.
It is sad to see the little orphans struggling. Their mothers have been killed for meat or trophies. Thank God for the Jane Goodall Institute's Tchimpounga Chimpanzee Rehabilitation Center in the Republic of the Congo. This is the largest rescue and rehabilitation center in Africa, and the only hope of survival for so many chimpanzees.
Dr. Goodall said, "I have always recognized the extraordinary personalities of individual chimpanzees, something that I was challenged on when I first shared my findings. But when you see this series, you will understand how unique and special each one of them is. I hope that through this beautiful series people understand, as I do, as our staff does, that every chimpanzee has value and deserves a good, full life. I have several reasons for hope, one of them is the indomitable human spirit. The Jane Goodall Institute staff at Tchimpounga Sanctuary is the best example of this hope — they have devoted their lives to rescuing and caring for these chimpanzees who have suffered so horribly. And I hope that this series will inspire people to help us make a difference for those who cannot speak for themselves."
This five part series delves into the lives of several chimps who have been rescued and being cared for. They are adorable furry little guys, each with his or her own personality. Watching them play will put a smile on viewers' faces, however their stories can cause plenty of sadness. If humans had not killed their mothers they would not be in this situation. And they do have feelings. They feel sadness, sorrow, and love.
There are "teens" and adult chimps in the center as well as the small chimpanzees. These chimps all have feelings and when one dies, well, that loss is felt by all. But in the end this is a hopeful story. It shows that people can step up and step in to help save these animals who are our closest relatives. And quite frankly, I would prefer some of these chimps to some of my human relatives.
The hope of this center is to rescue and rehabilitate chimpanzees but also to enlighten humans about the illegal wildlife trade and hunting. There is no need to kill these animals. Just one look into their eyes and it is clear they have feelings and emotions that equal those of humans.
Rescued Chimpanzees of the Congo with Jane Goodall streams on Curiosity Stream beginning July 14, 2021.  It will touch your heart. It has certainly touched mine.
For more about chimpanzees, click here.
About the Author
Francine Brokaw has been covering all aspects of the entertainment industry for over 25 years. She also writes about products and travel. She has been published in national and international newspapers and magazines as well as Internet websites. She has written her own book, Beyond the Red Carpet The World of Entertainment Journalists, is the entertainment correspondent for Good Day Orange County, and has her own TV show, Beyond the Red Carpet, on Village Television in Orange County. She is a longstanding member of the Los Angeles Press Club and the Television Critics Association and is accredited by the MPAA. Follow her on Twitter.
Courtesy photo