Rebecca Gibney stars in three series on Acorn TV
Category:
Television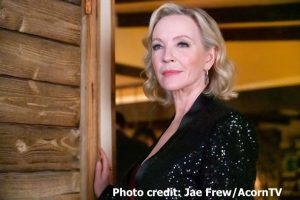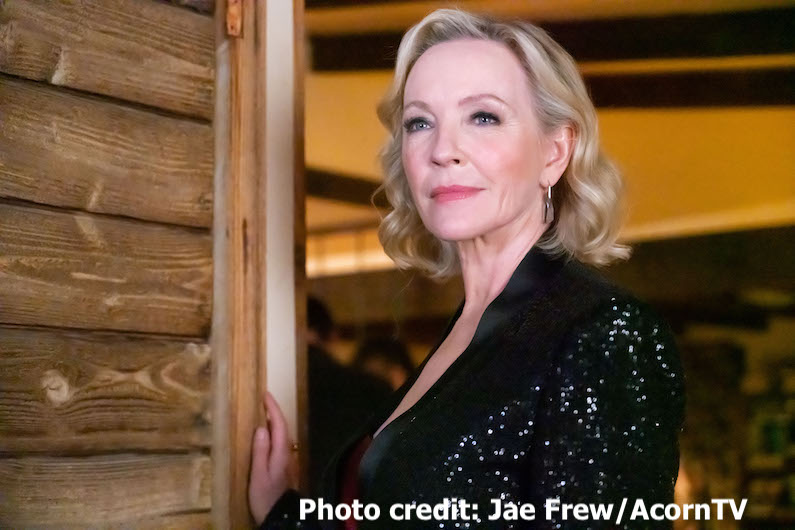 Rebecca Gibney is one of Australia's favorite actors. Watching her onscreen she shows a kindness in her eyes that reflects in her roles. Fans of the actor can see her in three series streaming on Acorn TV.
Winter is an engaging 2015 mini-series about a homicide detective searching for the killer of a young woman. Gibney is Eve Winter, a woman who is completely dedicated to her job. She invests herself in tracking down the murderer, and when her former lover (Peter O'Brien) comes to her with information one of his cold cases might be linked to her current investigation, they join forces. But now the feds enter the scene and Eve finds herself juggling her murder investigation with the federal investigation. She also juggles her feelings between her former lover and the federal agent (Matt Nable).
During the investigation some of Eve's personal history bubbles up to the surface. But that does not deter her. She is headstrong and determined to put all the pieces of the puzzle together.
This series was only 6 episodes. It is an appealing show that could have gone on with more stories, but it only lasted the six episodes.
Gibney also appears in Small Claims. These were a collection of TV movies in which Gibney plays Chrissy Hindmarsh, a former solicitor who gave up her promising career in law to stay home and raise her family. But her education comes in handy when she gets involved in several occurrences and must come to the legal aid of her friends.  Chrissy teams up with police officer Jo Collins (Claudia Karvan) to solve the crimes.
The Small Claims TV movies aired in Australia in 2004, 2005, and 2006.
Currently Gibney stars in the new series Under the Vines. The first season is now available and Acorn TV has picked up the series for another season.
Gibney (Daisy) and Charles Edwards (Louis) are two people from the city who jointly inherit a New Zealand vineyard. They do not know each other but are thrown together as co-owners. While Louis wants to sell the vineyard and split the money, Daisy decides she wants to keep it and try to make it into a profitable winery.
Daisy and Louis are completely different. She comes to this rural place with designer shoes and clothing. She is a society gal. And Louis is not used to working hard for his pay. The two make an unlikely pair, yet they manage to see things through. But can they turn this failing winery into a profitable business? This is a delightful show and worth checking out.
Watching these shows it is no wonder Rebecca Gibney is a popular actor in Australia. She is enjoyable to watch, whether she is solving crimes or working at the winery
About the Author
Francine Brokaw has been covering all aspects of the entertainment industry for over 25 years. She also writes about products and travel. She has been published in national and international newspapers and magazines as well as Internet websites. She has written her own book, Beyond the Red Carpet The World of Entertainment Journalists, is the entertainment correspondent for Good Day Orange County, and has her own TV show, Beyond the Red Carpet, on Village Television in Orange County. She is a longstanding member of the Television Critics Association, was a longstanding member of the Los Angeles Press Club, and is accredited by the MPAA. Follow her on Twitter.