Prince Killian and The Holy Grail
Category:
Sneak Peeks & Trailers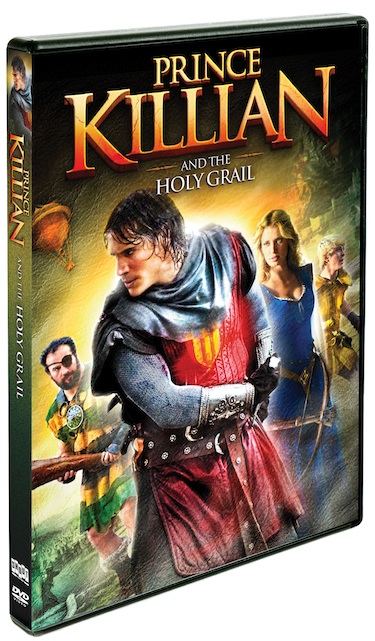 On DVD – An action-packed tale of swords and sorcery set in the 12th century, Prince Killian and The Holy Grail. During the Third Crusade in Palestine, the heroic knight-errant Prince Killian is entrusted with a sacred mission: to retrieve the Holy Grail from the clutches of an evil wizard. Killian, with the assistance of his loyal sidekicks – clever young Crispin, portly Goliath, and the beautiful Viking Princess Sigrid of Thule – must leap into action in order to reclaim the Grail, and possibly turn the tide of the Crusades!