Power Rangers Dino Super Charge: Roar Vol. 1 DVD GIVEAWAY
Category:
Giveaways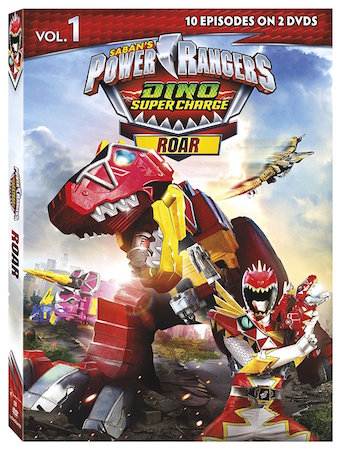 The Power Rangers continue their search for the Energems after Sledge's defeat, but soon learn that his most dangerous prisoner, the evil Heckyl, survived! In light of this new threat, Kendall creates a powerful new Dino Charger that unlocks the Red Ranger's T-Rex Super Charge mode! It will take every Zord, Megazord, and Dino Charger in the Power Rangers' arsenal to finally unite all ten Energems and save the universe!
Saban's Power Rangers roar into battle as they continue their fight against evil in Power Rangers Dino Super Charge: Roar Vol. 1 with 10 episodes.
We have a copy to giveaway.
To be eligible to win a copy of Power Rangers Dino Supercharge ROAR Volume 1, email us at [email protected] with "Power Rangers ROAR Giveaway" in the title. Please supply your name, address, phone number and email address (so we can let you know if you are a winner).
The deadline for this giveaway is January 10, 2017.