Pound Puppies: Puppy Love on DVD
Category:
Blu-ray's and DVD's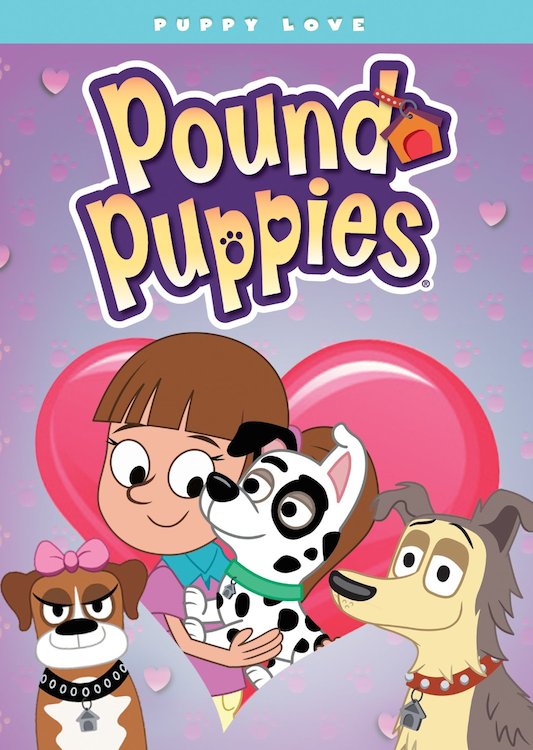 With Valentine's Day just around the corner, love is in the air. And puppy love is no exception. Pound Puppies: Puppy Love is a fun DVD filled with friendship and love.
Five episodes from the popular animated series combine to make this a sweet collection of stories with plenty of star power adding their voices to the cast. Betty White, Jim Parsons, Eric McCormack and Yvette Nicole Brown supply some of the voices in these stories.
The motto of the Pound Puppies is "A pup for every person and a person for every pup."
In the episode "Toyoshiko! Bark Friend Machine," the puppy shelter is in danger when a Japanese company wants to create a huge new super kennel on the property. This would destroy the tunnels built by the pups and expose their underground network, not to mention the fact that the dogs can talk,
The Japanese bring with them a little puppy robot that is, in fact, a spy. This little pup is named Toyoshiko, and answers to Toyo. Toyo bonds with the dogs and in the end they learn "a friend is a friend forever." Even if it is a friendship with a robot!
Besides the five episodes, there is a printable Valentine's Day Card. Just insert the DVD into a computer to access the card.
Pound Puppies: Puppy Love is fun for kids and with the additional Valentine, they will have a special card to share with a special someone. The DVD is rated TVY7.
About the Author
Francine Brokaw has been covering all aspects of the entertainment business for 20 years. She also writes about technology and has been a travel writer for the past 12 years. She has been published in national and international newspapers and magazines as well as internet websites. She has written her own book, Beyond the Red Carpet The World of Entertainment Journalists, from Sourced Media Books.
Follow her on Twitter
Like her on Facebook