Pound Puppies: Pick of the Litter DVD GIVEAWAY
Category:
Giveaways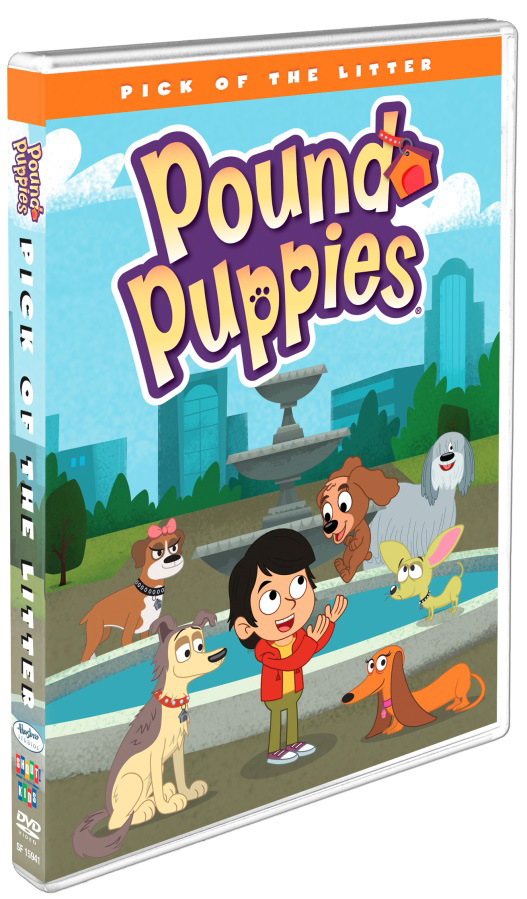 A Pound Puppies collection that's the pick of the litter! Join the pound puppy pals in "Pound Puppies: Pick of the Litter" on DVD from Shout! Factory Kids and Hasbro Studios.
Lucky, Niblet, Cookie, Squirt and Strudel! Pick your favorite or take them all in another outrageous collection of Pound Puppies! Join the Pound Puppies for five exciting and hilarious episodes as they continue their mission to find the perfect homes for lonely dogs. It's all here in "Pound Puppies: Pick of the Litter!"
Winner of the 2012 Humanitas Prize in Children's Animation, the Pound Puppies series stars the voices of Eric McCormack, Yvette Nicole Brown, Michael Rapaport, John DiMaggio, Alanna Ubach, René Auberjonois, and M. Emmet Walsh.
Episodes Include:
Dog On A Wire
Pound Preemies
Cuddle Up Buttercup
The Pups Who Loved Me
I'm Ready For My Close Pup
We have some DVDs to giveaway.
To be eligible to win a copy of Pound Puppies: Pick of the Litter, email us at [email protected] with "Pick of the Litter Giveaway" in the title. Please supply your name, address, phone number and email address (so we can let you know if you are a winner).
The deadline for this giveaway is July 10, 2015.