Postman Pat: The Movie DVD GIVEAWAY
Category:
Giveaways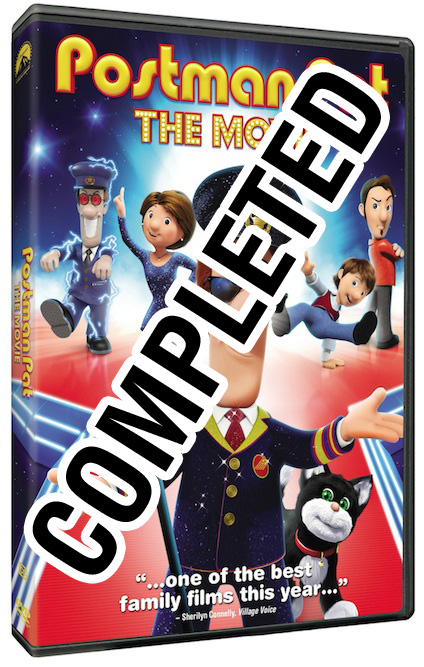 Postman Pat: The Movie is the first feature-length film starring the beloved postman from the long-running British children's series.  This all-new film finds Pat center-stage as a contestant in a televised talent show competition. Will success and fame tear him away from his hometown of Greendale and the friends he loves?  Can Pat foil a sinister plot to replace him with legions of Patbot 3000 robots destined to take over the world?  Only Postman Pat can save the day.
Postman Pat and Jess, the black and white cat, have been delighting pre-school audiences around the globe for over 30 years. Looking for more from Postman Pat? Follow Pat and Jess online at www.postmanpat.com, www.facebook.com/postmanpatofficial, and on Twitter @PostmanPat.
We have some DVDs to giveaway to our lucky readers. To be eligible to win a copy of Postman Pat: The Movie, email us at [email protected] with "Postman Pat Giveaway" in the title. Please supply your name, address, phone number and email address (so we can let you know if you are a winner).
The deadline for this giveaway is September 26 2014.