'Possessions' on HBO Max is riveting
Category:
Television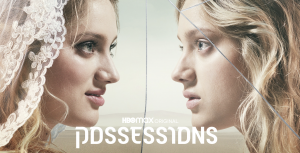 The melodramatic and thrilling  series Possessions on HBO Max  premiered in January. It is subtitled in both French and Hebrew and the first few minutes will draw you in. It is a French-Hebrew psychological thriller about a French family living in Israel. There are many complicated characters in this show but it all comes together beautifully.
The series opens with Natalie's wedding in Israel. While viewers get a sense that things are not perfect with her family, they are drawn into the wedding and Natalie's relationship with her groom.  But when the lights go out then come back the groom lay dead on the floor with Natalie's wedding dress drenched in blood. She is holding a bloody knife meant for the wedding cake.
Natalie is immediately taken into police custody where she insists on having someone from the French consulate come to see her. She resists an attorney, insisting she is innocent.
Karim, a French diplomat, arrives to assist this ex-patriot with her dilemma. He is intrigued by Natalie and decides to look into the situation himself. Karim notices discrepancies in the attitudes of Natalie's family and some strange behavior.
There is something amiss with her family. As he delves into their past and what is behind all their secrecies, he is intrigued with Natalie. There is something she is hiding however he knows she did not kill her husband. So what exactly happened when the lights went out for those few seconds?
Without any spoilers, let's just say that this is an intriguing mystery that will capture the attention of viewers. With French and Hebrew subtitles, it might be a little off putting for some viewers, however it is not a difficult series to understand. And it is a diamond in the rough when it comes to shows that have not garnered much press. Check it out for yourself on HBO Max.
About the Author
Francine Brokaw has been covering all aspects of the entertainment industry for over 25 years. She also writes about products and travel. She has been published in national and international newspapers and magazines as well as Internet websites. She has written her own book, Beyond the Red Carpet The World of Entertainment Journalists, is the entertainment correspondent for Good Day Orange County, and has her own TV show, Beyond the Red Carpet, on Village Television in Orange County. She is a longstanding member of the Television Critics Association, was a longstanding member of the Los Angeles Press Club, and is accredited by the MPAA. Follow her on Twitter.
Courtesy photo from HBO Max