'Plus One' is a fun romantic comedy
Category:
Movies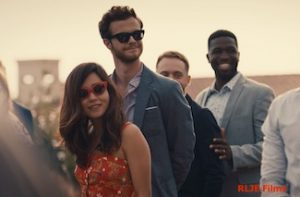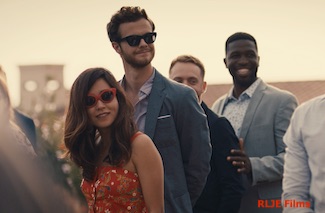 Maya Erskine and Jack Quaid star in the new romantic comedy Plus One. This story might be somewhat reminiscent of the 1989 romantic comedy When Harry Met Sally, which starred Billy Crystal and Quaid's real life mother Meg Ryan.
Alice (Erskine) and Ben (Quaid) are long-time friends. They relate to each other in a way only someone really close to you can relate. When they enter a year of weddings to attend, they each feel anxiety about going as singles. Who wants to be relegated to the singles table all the time? So they decide to be each other's 'plus one.' Ben will accompany Alice to the weddings she is attending and she will accompany him to his social obligations. That's what best friends are for.
Being in their late 20s, getting married is what is expected of them and their peers. Their friends are finding partners, and even Alice's younger sister is getting married. So why can't these two find someone to marry?
Alice is open to love, but Ben puts up barriers whenever he gets close to a woman. He is looking for perfection, and all Alice is looking for is someone to love her and whom she can love in return.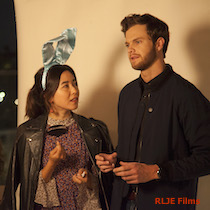 As the wedding mount up, the two find being together is fun. While they look for potential partners for each other, the time they spend together is special. Alice is a good wingman when it comes to finding dates for Ben. And just like When Harry Met Sally, the two can tell each other anything. They commiserate about their love lives and lack thereof, their friends, families, and the weddings.
Erskine is adorable to watch as a woman who has suffered heartbreak and her sardonic comments and over-drinking make her a sympathetic character for viewers. She is a fun-loving woman who wants to find love.
Quaid is equally appealing as a man who was scarred by his parent's divorce when he was young and is afraid he will not be able to find the perfect woman with whom he can spend his life. Does anyone ever find his/her perfect match? His father (Ed Begley Jr.) is about to be married for the third time. Ben does not want to follow in his father's footsteps and get married and divorced multiple times.
Plus One is a story of friendship, life, love, and happiness. The bottom line is this is a cute and enjoyable film. It opens in theaters June 14, 2019.
About the Author
Francine Brokaw has been covering all aspects of the entertainment industry for over 25 years. She also writes about products and travel. She has been published in national and international newspapers and magazines as well as Internet websites. She has written her own book, Beyond the Red Carpet The World of Entertainment Journalists, from Sourced Media Books, is the entertainment correspondent for Good Day Orange County, and has her own TV show, Beyond the Red Carpet, on Village Television in Orange County.
Follow her on Twitter