PJ Library is a free subscription for Jewish families
Category:
Books and Music


We all know reading to children is important. And helping kids read is also important, especially in this digital age. There's something special about holding a book. PJ Library is a free subscription service for Jewish families and provides regular deliveries of books and music to families raising Jewish children, no matter how religious. Even for those who are not very religious, knowing about the history, culture, and traditions in the Jewish faith is an important element in raising a child.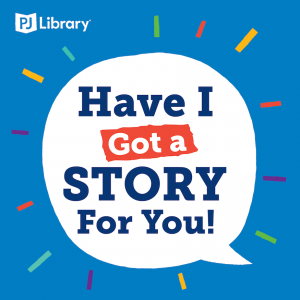 Besides providing wonderfully entertaining and educational book, they also have CDs with music for every occasion. And there is a podcast ("Have I Got a Story For You!") with new entries every week, and at their website they have recipes and articles for Jewish families. Podcast stories currently available on "Have I Got a Story for You!" includes: "Two Sisters," about a pair of siblings who are best friends, alike in every way – except that one has really bad allergies; "The Truth About Cats and Dogs" which follows the friendship between the first of their species in the time of Adam and Eve, based on an old story from the Middle Ages; the hilarious "Moon Station One," which takes place 70 years in the future on a crowded moon base, a story which ultimately teaches children about gratitude; "Whisker of Magic," about two mischievous mouse sisters and "Yitzi the Trusty Tractor," following the adventures of a tractor who takes off on Shabbat.  Five more streaming episodes will post on Tuesdays throughout the fall. They are all fun and entertaining. To go along with the podcasts are activities and book lists. Meredith Lewis, PJ Library's Director of Content says, "Podcasting is an intimate medium. The listener feels that the narrator or host is speaking directly to them. In this way 'Have I Got a Story for You!' creates a personal experience for families to enjoy more stories together. With picture books, parents are put into the role of storyteller. With our podcast, both the adults and kids get to experience being the listener. They get to grow, learn and be inspired together."
There is also a special free subscription for grandparents. Now grandparents can share in the fun and education of their grandchildren with their own free subscription.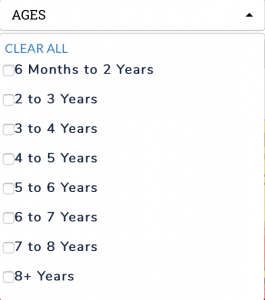 Signing up is fast, free, and easy. Simply enter your name, the child's – or children's – name(s) and dates of birth, address to deliver the books, what language, and that's basically all there is to it.
If you know a Jewish family but are not Jewish yourself, you can still send a subscription and this time of year it makes a wonderful Chanukah gift. Families all over the world are taking advantage of PJ Library. It instills not only Jewish culture but also the enjoyment of reading. Children will look forward to receiving their packages and exploring something new.
Reading to your child at bedtime is a great tradition to have in your home. It's a bonding experience and with these books there are some delightful stories that will be enjoyed over and over again and even discussed throughout the days. And for older children who can read, there is a sense of pride when they pick up a book and read it to themselves or their siblings. There are special books designed for each age group.
To listen to the free podcasts click here.
To subscribe to PJ Library, click this special link here.
About the Author
Francine Brokaw has been covering all aspects of the entertainment industry for over 25 years. She also writes about products and travel. She has been published in national and international newspapers and magazines as well as Internet websites. She has written her own book, Beyond the Red Carpet The World of Entertainment Journalists, from Sourced Media Books, is the entertainment correspondent for Good Day Orange County, and has her own TV show, Beyond the Red Carpet, on Village Television in Orange County. Follow her on Twitter.