Pixar Fest at Disneyland Resort through September 3, 2018
Category:
Travel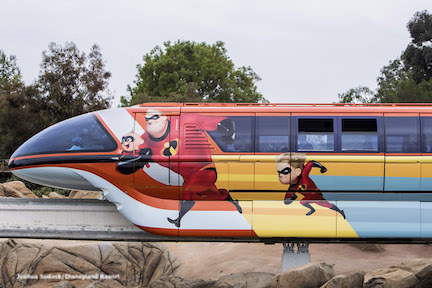 For the first time ever, Disneyland Resort is filled with all things Pixar for the Pixar Fest. This event encompasses both Disneyland and Disney California Adventure and there are plenty of great things to see and do, as well as eat and purchase during this special summer.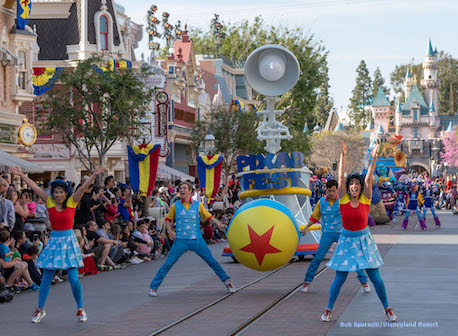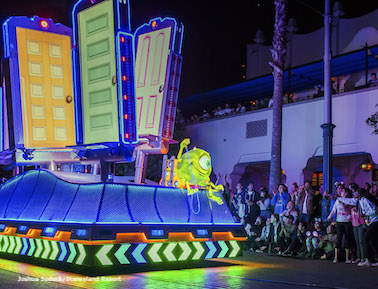 First of all, let's face it. Disney Parades are always fun. And with the Pixar Play Parade, the characters from the beloved films are front and center. Leading the parade are, of course, the lamp and light that open every Pixar film. Another parade, the Paint the Night Parade, moves from Disneyland to Disney California Adventure and adds some favorite Pixar characters to the beloved and very colorful parade.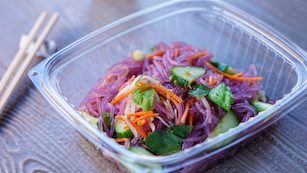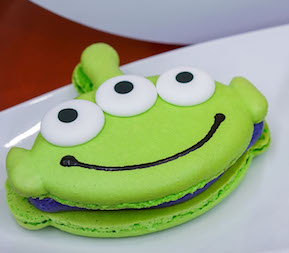 The creative chefs at the resort have designed several Pixar Fest specific items that will only be available during the event. From Toy Story there is a hearty cheeseburger pizza located at the Alien Pizza Planet. From Ratatouille there is, obviously, ratatouille, as well as berry-stuffed beignets. Monsters Inc. inspired color-changing noodles. Remember Randall changed colors in the film. Well, these delicious chilled noodles change from blue to pink when spritzed with lime and dressing. And, they are really tasty. Fried Bologna Sandwiches, Berry Funnel Cake, a variety of caramel apples and cake pops plus many other delectable items can be found throughout the two parks.
Guests to the Disneyland Resort also get a chance to meet their favorite Pixar characters. Why not say "howdy" to Woody or see if you can catch Jack-Jack on the Incredicoaster.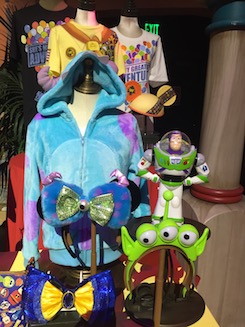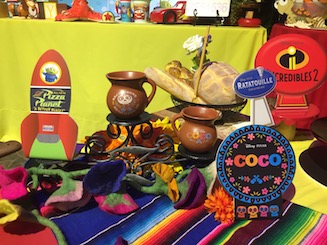 There are many items to purchase to show your fun-loving Pixar side. Specially designed mouse ears, fun sippers, a Sully popcorn holder that fits together with a Mike Wazowski sipper, clothing, and of course characters of all shapes and sizes. And from Alex and Ani are some specially designed bracelets. Definitely bring your wallet because there are so many fun things to buy.
And whatever you do, make sure you stay for the Together Forever – A Pixar Nighttime Spectacular. This is not only a grand fireworks show, but it is also a laser show as well as combining extra features in this one incredible display. Buzz Lightyear starts off the spectacular flying overhead, and later guests are wowed by Carl's floating house. Whether you're standing in front of the castle to see the amazing visuals displayed on the front of the building with the fireworks exploding above, or over by "It's a Small World," or on Main Street USA, there are things to see all around you. The buildings on Main Street come alive with all the fun of the Pixar films. If you can, come back over and over again to catch this spectacular from different locations. You'll get a unique experience and see different things every time. It's an immersive nighttime spectacular.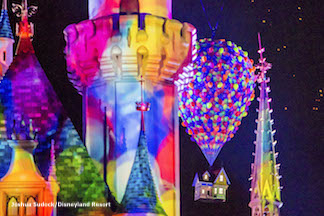 Pixar Fest at Disneyland Resort is fun, fabulous, and full of excitement for all ages – and I do mean ALL ages. From ages 5 to 105, guests will be enchanted and entertained during this wonderful event. The theme is friendship and togetherness. Bring your family to Pixar Fest for some great memory making experiences.
About the Reviewer
Francine Brokaw writes about products, travel, and entertainment. She has been published in national and international newspapers and magazines as well as Internet websites. She has written her own book, Beyond the Red Carpet The World of Entertainment Journalists, from Sourced Media Books.
Follow her on Twitter