New TV Shows for Memorial Day and Beyond
Category:
Television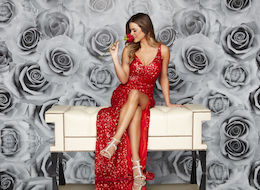 Remember when late May meant a steady season of reruns? Those days are long passed. Earlier this week ABC's latest Bachelorette JoJo Fletcher met her 26 suitors. Host Chris Harrison promised "some crazy dynamic characters and maybe one of the wildest guys that Bachelor fans will love to hate." Could it be the chap in Santa Claus garb?
And what about that small town Texas man of the cloth who answers to the name Preacher? Adapted from the craziest '90s comic book, Jesse Custer (Dominic Cooper) gets possessed by a super natural entity that gives him special powers of persuasion. Custer sets out to track down God with an assist from his short fused ex-girlfriend Tulip (Ruth Negga) and his Irish vampire buddy Cassidy (Joseph Gilgun). The AMC series has a credible pedigree, thanks to executive producers Seth Rogen and Evan Goldberg and development credits attributed to Sam Catlin of Breaking Bad fame.
Still a bit confused? AMC will air a live after show titled Talking Preacher on May 29. Hosted by comic Chris Hardwick the hour-long show will feature cast, creators, producers and celebrity fans discussing the supernatural dark comedy.
Netflix rolls out the second season premiere of Bloodline on May 27. The Florida Keys supplies the backdrop for the drama about dysfunctional sibling alliances, and it looks like John (Kyle Chandler) Meg (Linda Cardellini) and Kevin (Norbert Leo Butz) must pony up for what they did to their brother Danny (Ben Mendelsohn). Is Danny's estranged son the genuine article, and why has newcomer Ozzy (John Leguizamo) suddenly appeared?
In 1977, ABC premiered the groundbreaking miniseries Roots. Based on Alex Haley's Pulitzer Prize winning novel, it ran for 12 hours on eight consecutive nights. Haley later confessed that the storyline was a mix of fact and fiction. Nevertheless, the series succeeded in sparking a national conversation about America's legacy of slavery.
The finale attracted 100 million viewers making it the third highest rated United States entertainment program ever measured by Nielsen. Roots was been topped only by the series finale of M*A*S*H* and Dallas's "Who Shot J.R?" episode.
Taking into account current headlines, Mark Wolper, whose father David was Roots' original producer and maintained the rights, decided to "translate the story into today's television vocabulary." The characters' identities remain unchanged, but some of the history surrounding them has been altered.
Six months and hundreds of auditions later the key role of Kunta Kinte went to British actor Malachi Kirby, who has never done American TV. Another young Londoner, Rege-Jean Page appears as the flamboyant Chicken George, originally portrayed by Ben Vereen in 1977.
As an insurance policy Wolper has beef up the ranks with recognizable names like Jonathan Rhys Meyer, Matthew Goode and James Purefoy playing slave owners, with Forest Whitaker as Fiddler (a role that garnered Louis Gossetts Jr. an Emmy in the original. Adding some new faces and characters, Anna Paquin and Mekhi Phifer portray a Southern belle and her coachman, who share a serious secret, while Laurence Fishburne shows up as Haley in the final episode.
Signing on as a producing partner, History Channel, along with A&E and Lifetime will air the new Roots over four consecutive nights starting May 30.
Steve Harvey's Little Big Shots confirmed the appeal of pint sized performers. Following suit, FOX is restricting its 13th season of So You Think You Can Dance to candidates between the ages of eight and 13 when it returns on May 30. Open auditions were held in New York, Chicago and Los Angeles with the field dwindled down to 100 kids, who moved onto the Academy where they are being trained by acclaimed professionals. Host Cat Deeley will introduce the audience to the 10 finalists.
An affordable alternative to two tickets on the aisle, Sir Anthony Hopkins and Ian McKellen recreate Ronald Hawrood's moving play The Dresser via Starz on May 30. Raging against the passage of time, McKellen assists the thespian in preparing for his 227nd appearance as King Lear, a role that mirrors Hopkins character's approaching panic and dementia.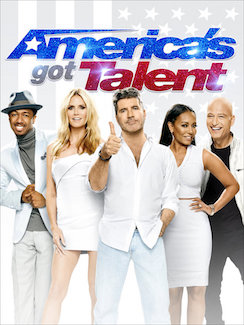 What began as a skit for Saturday Night Live's 40th Anniversary special has morphed into a new six-episode NBC series titled Maya & Marty.. That's short for Maya Rudolph and Martin Short, who promise celebrity guests (first nighters are Paul Rudd and Larry David), sketches and musical numbers in an edgy modern day spin on variety shows. The NBC series premieres May 31.
He's back! TV's biggest talent show America's Got Talent returns May 31 to NBC with Simon Cowell filling Howard Stern's vacated seat for Season 11. Returning to the dais are supermodel Heidi Klum, comedian Howie Mandel and former Spice Girl B.
As co-creator and executive producer of America's Got Talent and its British counterparts – The X Factor, and Britain's Got Talent, Cowell has an unmistakable knick for spotting potential talent. Numbered among the acts that achieved future stardom under his guidance were One Direction, Susan Boyle, and Fifth Harmony.
About the Author
Winnie Bonelli is a former entertainment editor for a daily metropolitan New York City area newspaper. She is passionate about movies and television and loves to take readers behind the scenes.