New psychological thriller 'Liar' premiers on SundanceTV
Category:
Television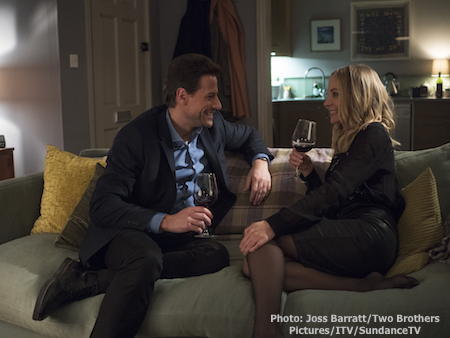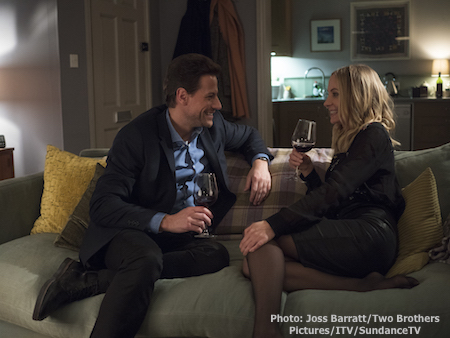 Have you noticed that the TV world has gone darker and bleak over the last couple of years? Death, destruction, devastation, blood, and gore reflect the national doom and gloom. This fall you'll get more of the same plus military/heartland shows.
This summer when I attended over 140 press conferences, I looked for my kind of human drama and realized why This is Us (NBC) is called TV's Unicorn. I wouldn't expect another unicorn so soon, but come on! It will be a lackluster fall for sure, but I managed to find a few shows worthy of your time.
SundanceTV's new psychological thriller Liar is perfect for those of us who love to psychoanalyze. Shortly after breaking up with her boyfriend, Laura Nielson (Joanne Froggatt), an English teacher, goes out with Dr. Andrew Earlham (Ioan Gruffudd), a renowned surgeon. A fun evening with flirting and wine…and more wine. She wakes up with practically no memories of what happened, but instinctively knows she was violated last night. Hence a typical 'he said/she said' riddle follows and secrets and lies slowly unravel with a far-reaching consequences on their families and friends.
"The show plays with the idea of the lie and the audience's perception of that. They're often in the wrong and we're not sure where we stand between these two characters. That's the endgame we had in mind when coming up with this show," said co-creator Harry Williams.
Harry's brother and co-creator Jack Williams also pointed out, "What's interesting about the show is everyone has their version of the truth. And both Laura and Andrew seemed very deeply to believe what they are saying."
"These characters believe their own lies, potentially. There is a world where that's the case. And that's such an interesting area, the drama of the characters who are coming clashing. It's just a really rich area to explore for us," said Harry. Indeed!
Don't get me wrong. Date rape hardly is a lighter subject than other tough social issues TV shows deal with lately. The saving grace of this show is the flashbacks as objective and reliable truths the Williams brothers dispersed throughout the episodes. In this day and age of the post-truth world, we've pretty much given up on finding out what the truth is. I find it quite comforting to experience what Jack called "brief slivers of insight into what really happened."
Liar premieres Wednesday, September 27. In only six episodes, you'll find out the truths. How is that for a change?
About the Author
Meg Mimura is a TV critic who actually watches shows zealously in search of human drama worth watching. She is a member of Television Critics Association as well as Academy of Television Arts and Sciences.